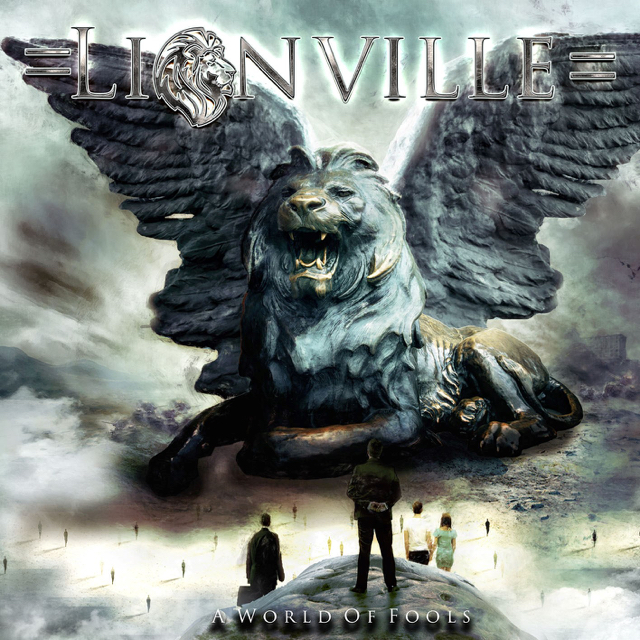 Review | LIONVILLE-A World Of Fools
Frontiers Music srl
This outfit is being fronted by Swedish singer Lars Säfsund who insiders will be familiar with as he is also singing for Work Of Art and more recently Enbound. The rest of the group are all Italian musicians with songwriter/producer/keyboardist Stefano Lionetti being a founding member of Lionville. This outfit is making their debut for Frontiers but have already released two earlier albums some years ago. It does not surprise me at all that the label made a move for this group early 2016, as the music Lionville produces fits perfectly in the stable of Frontiers.
EXTRA CLASS
We are talking here about a group that delivers an elegant mix between melodic heavy rock, progressive rock, a sniff of AOR and also a touch of West Coast pop/rock. By mixing it up there is quite a bit of variation to be heard on 'A World Of Fools'. It becomes clear that singer Lars Säfsund is a blessing in disguise for Lionville. He gives the group a bit of extra class with his warm yet versatile voice. Lars steals the show on excellent melodic rockers like ,,Show Me The Love'' and ,,Bring Me Back Our Love'' (up tempo rocker).
IMPRESSED
,,Our Good Goodbye'' and ,,One More Night'' lean a lot towards West Coast pop/rock and push the album in the Toto style perhaps, but yet again mister Säfsund sounds impressive and the background vocals are just perfectly fitted. I must confess that I never heard the first CDs of this band. I am impressed with this effort that should appeal to a fan of clean and crystal clear produced heavy rock with a touch of pop/rock on top. Maybe the band Cry Of Dawn (Goran Edman) is a good reference as both bands are carried by their vocalist and are style wise quite compatible, but Lionville clearly has better songs on offer.