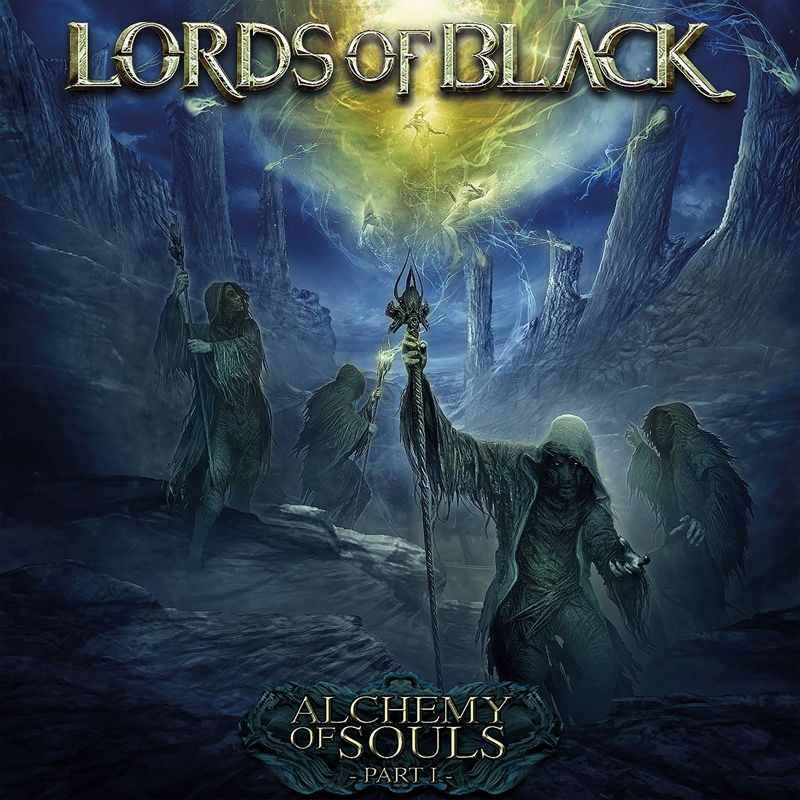 LORDS OF BLACK-Alchemy Of Souls Part 1
Frontiers Music srl
Lords Of Black, a Spanish power/heavy metal band, was formed by singer Ronnie Romero (Rainbow and Vandenberg) and guitar picker Tony Hernando in 2014. In that year they also released their debut album called 'Lords Of Black'. 'Alchemy Of Souls part 1' is their fourth studio album containing eleven brand new melodic metal songs. Lords Of Black is influenced by bands like Masterplan, Symphony X, Savatage and Queensrÿche as some of the melodies, riffs, hooks and choruses are very recognisable. This might be due to the fact that Roland Grapow (Masterplan, Helloween) has co-produced, mixed and mastered 'Alchemy of Souls part 1'!
Opener ,,Dying To Love Again" features a great guitar intro followed by massive vocals and very melodic passages, a great way to kick off a melodic metal album!! Three songs on this album truly stand out; being: the Iced Earth-like ,,Brightest Star" (ponderous tempo and an awesome guitar solo), ,,Shadows Kill Twice" (featuring enchanting hooks plus a formidable Savatage-like piano and guitar intro) and the title track.
The latter being the longest song (almost 10 minutes) and most awesome track of the entire album. ,,Alchemy Of Souls" starts with an acoustic guitar intro followed by overwhelming guitar hooks, spell-binding melodies and two choppy and breath-taking guitar solos of Tony Hernando. A true live staple to come for sure!! Lords of Black is a band that you should certainly check out. This new album is a must have for fans of melodic heavy metal with awesome vocals and virtuosic guitar playing!!