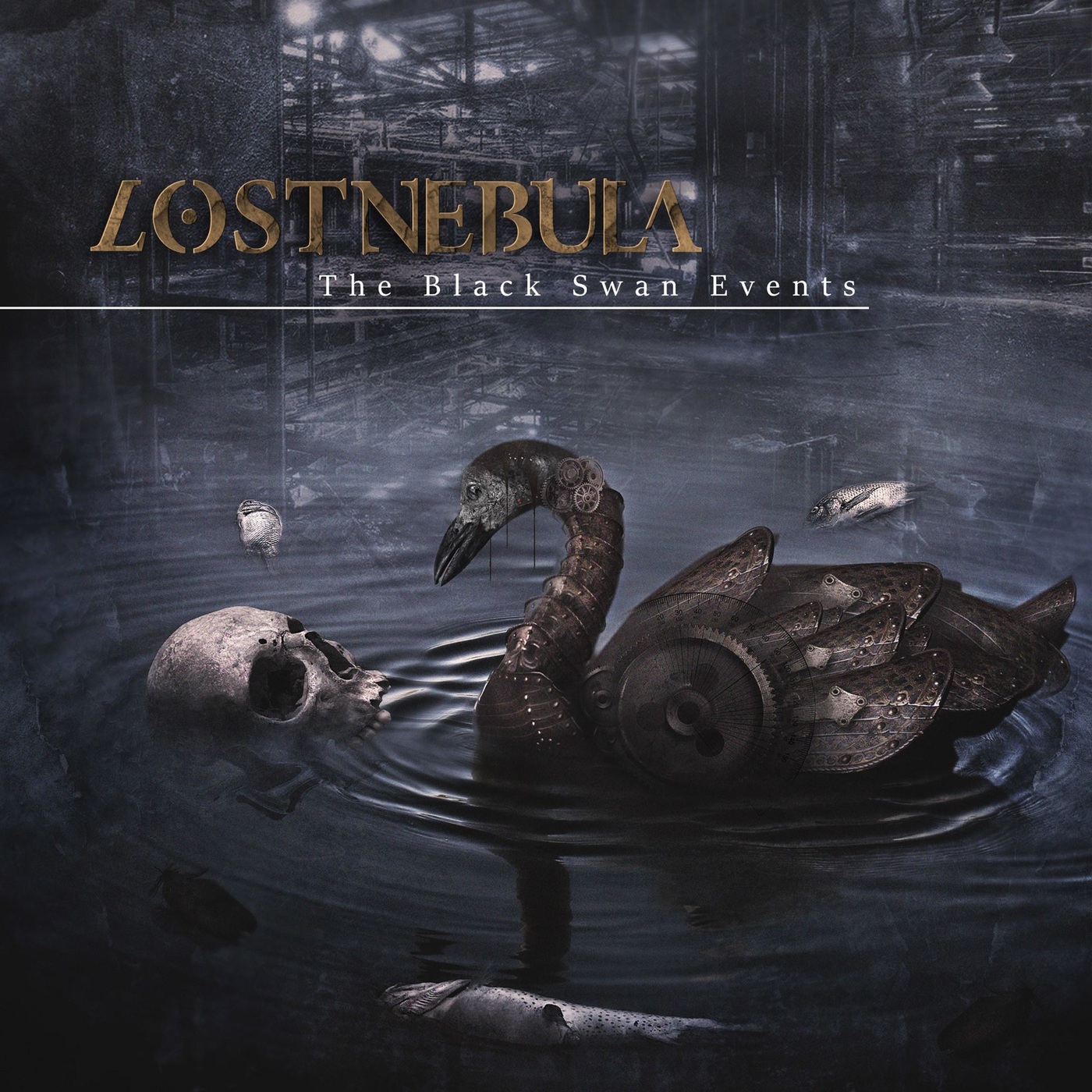 LOST NEBULA-The Black Swan Events
Independent
Hailing from Mexico is progressive metal band Lost Nebula who's 5 track EP `The Black Swan Events' is packed with progressive metal and melody contrasting deeply. Six years in, the Mexican band displays progress compared to their debut EP `Qualia' (2014) which came a bit too early, though it gathered them a lot of attention locally. `The Black Swan Events' is different…

,,A Tragic Dilemma" immediately displays the band's key ingredients. Their ability to combine fluent melodies with intrinsic poly rhythmic accolades is impressive. Especially the drums are adding to the poise of the track, with vocalist Quetzalin Dominguez handling the melodic vocals on the album. Her voice stands slightly isolated amongst the turmoil kicked around, but it adds naturally. No distortion or flanger-effects display the girl's abilities performing. In terms of performing it is ,,Hi Roller" which really kicks up some serious dust. The song is packed with tempo changes and fierce riffs. An urging drive pulls forward underneath with Quetz belting an impossible job. She really shifts shape frequently and morphing with the striving urge of the song. ,,Ransom In Exchange" is kicked in with firing drums and ravishing synced riffs from Alex Olea and Julio Becerra propelling it as a vehicle on the wrong track but on point. Jazzy interludes with enticing drum (Antonio Garcidueñas) and bass (Harry Gonzalez), interaction and intense guitars spitting the most interesting fret board magic. Piercing solos follow and fluently interlace with the stellar bass 'solo' picking up pace. Impressive. On ,,Limerence" the pace goes down and reveals a frailty not matching at first. The vocals are remotely connected and too much in the front of the mix, but as soon as the song picks up pace and starts to unveil its progressive arrangements, it also exposes the band's qualities again maintaining focus on melodies and fluent chords contradicting with the steep prog outings. ,,Trick Or Treat In Pasadena" is the first song clocking longer than the average 5 minute mark. It is also the most epic piece of the album and it unfolds with impressive tenure. It hammers towards hovering riffs and plopping bass bursts. Quetzalin again makes her mark, though again in the front end of the mix. The low tuned guitars are riffing forward with sheer power and drums are intense. Reminiscent to Watch Tower it is hectic yet comforting.

Focal point for the band is a producer able to fuse vocals and music together more. With the lower register guitars pulling forward, the vocals are contradicting too much and the band would benefit from a more matching tone. It is however a side note to an excellent collection of five tracks that are spawning intense and showcase great skills. There's some work to be done, but mainly in guidance. Mathematic metal heads should have a listen, as well as proggies looking for sublime musical craftsmanship.


#lostnebula #headbangerslifestyle #hbls #awayoflife #independent