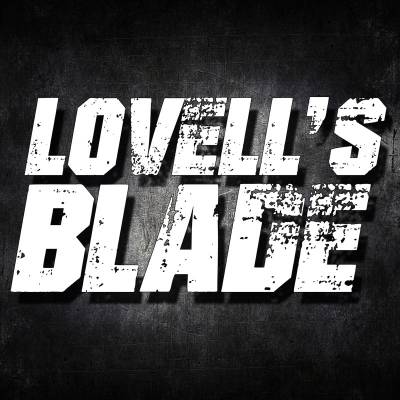 LOVELL'S BLADE-The Nightmare Begins
Stone Cold Records
Lovell's Blade is the band consisting of former Picture band members that deviated after the Dutch longest running metal band rifted in 2016. Upon the release of their debut offering `Stone Cold Steel', the troop around vocalist Pete Lovell toured continuously, growing as a band, ready for a new album to be recorded. The fruit of their labor is this brand new `The Nightmare Begins', and it links to their past as well as it moves forward with stride.
With Pete Lovell at the helm, Picture recorded the excellent `Eternal Dark' and `Traitor', followed by their reunion albums `Old Dogs New Tricks' and the much better `Warhorse'. With the band's original and most epic recording line up reuniting, Lovell moved on tagging along Picture's 'next gen' members recording the debut choke full of the classic Picture ingredients. This second album contains more of the obvious, though Lovell's Blade also drifts into more melodic sideways. Though Lovell himself is not the most memorable voice in metal history, he still roars fiercely and powerful. It's that binding characteristic that revives the Picture `Eternal Dark' vibe frequently and moves more melodic on numerous occasions. It is exactly what matches the Blade that cuts so razor-sharp. The outcome is a genuine classic metal album deeply rooted in the 80s, drawing from a wide variety of heroes and keeping that spirit alive. Not renewing, not pretentious. No knock offs either, but plain and simple melodic rocking metal delivered by seasoned musicians. The 'all star' line up delivers a powerful performance with a spotlight on the guitar tandem of Mike Furgeson and Andre Wullems. Tasteful solos and powerful executed riffs propel Lovell's Blade forward, unloading a true 80s vibe. Patrick Velis (bass) and drummer Noel van Eersel lay down a solid and loud foundation to build upon. Like I said: power and passion over all, no weak moments to be spotted.

Standout tracks are the riff driven ,,Take The Long Way Home", copied almost one on one on the following ,,Behind The Curve". The powerful and melodic hymn ,,Promise Me Pain", with its stop 'n go riffs pushing lyrical agony forward, is sublime and an instant favor. Wonderful is intriguing and multi layered ,,Tangled Web", a song that distils melodic with low pace and slick chorus. Insanely nesting melodies and outlined with psychedelic vocals, reminiscent to King's X and eighties heralded Electric Love Boys. The song has a powerful urge to it and more than once throws you off with its powerful melodic deliverance and slick melodies. Likely impressive is the earworm title track, with its rolling drums and excellent twin guitar harmonies. More roaring and metal packing are the energetic ,,Against The Grain" and the double bass kicking ,,Make My Day", as is the blunt hooked and progressive drummed ,,Alien Dictator". Lovell's Blade moves forward in a more melodic direction without discarding their past metallic shine. `The Nightmare Begins' is an album full of ear mingling choruses and melodies, which makes their debut looking pale around its nose. The production by Serge Naberman is crystal clear bringing out the musical detail and dynamics, adding to the pleasure of the album. With Lovell aware of his vocal weak spots, he keenly dismissed pitches and stretches not matching his register. Thus his powerful gritty voice stands tall as flagship of the band.
All in all an enjoyable album choke full of musical craftsmanship.


#lovellsblade #picture #headbangerslifestyle #hbls