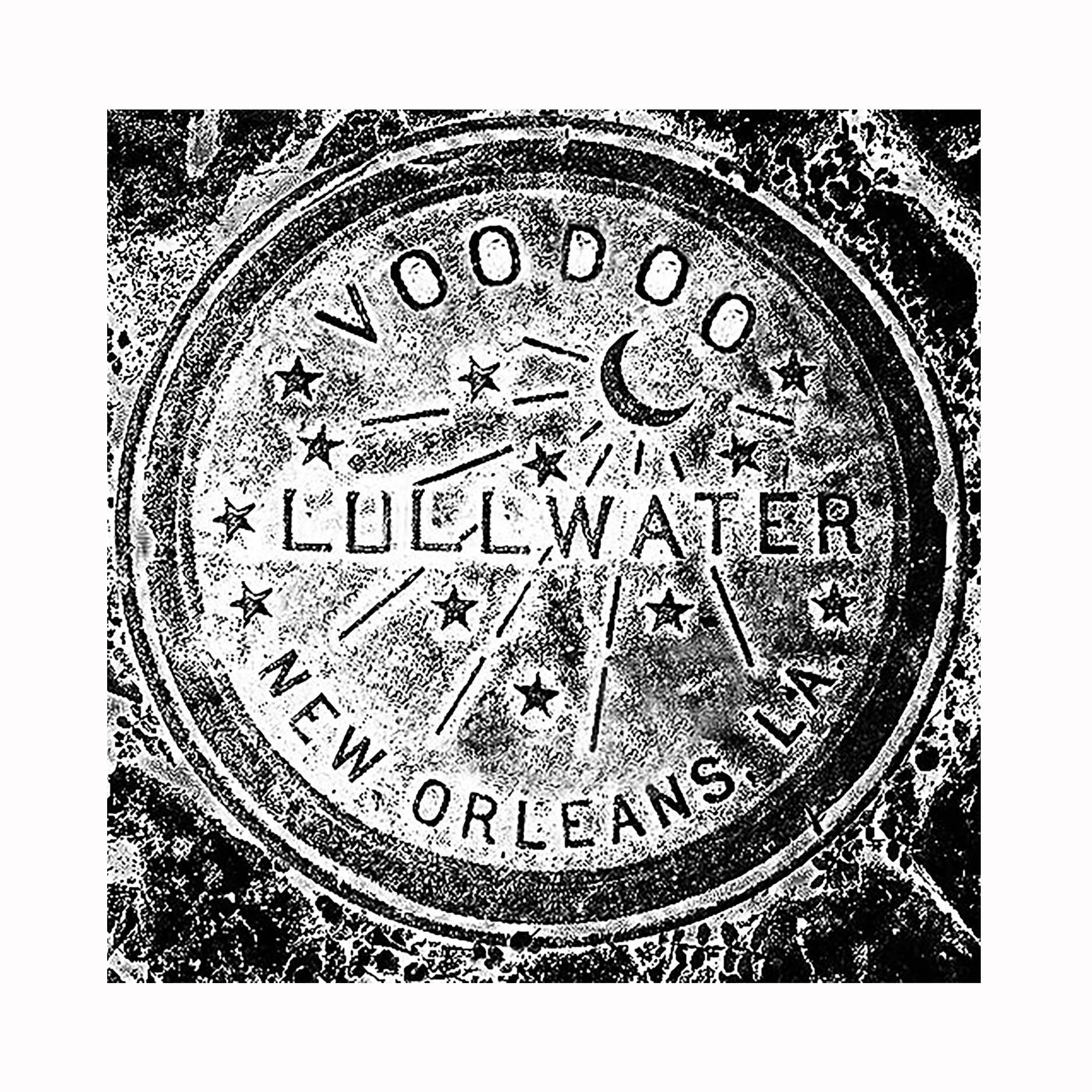 LULLWATER-Voodoo
TLG/Ingrooves
For more than a decade, alt rockers Lullwater have been blazing their way to the top of the industry with their gritty, Southern-infused sound and straight-up, raw performances. Formed in 2007 in Athens, GA, the foursome was born from the indelible mark that grunge's finest left on the scene. The convergence of this inspiration, mixed with some healthy swagger, defines the band's momentum. The group released its self-titled debut album in 2012 to solid reviews followed by the release of their critically acclaimed `Revival' [2015] and the live EP `The Seattle Sessions' [2017]. Meanwhile Lullwater opened for the biggest and most happening acts in the scene, but worldwide they, pretty much, remained obscure.
`Voodoo' is their brand new album, but could it be their breakthrough?

Much like the acclaimed second album from Blacktop Mojo, Lullwater glues their past with the present. With cringe elements being obviously present, the band also manages to bring a captivating drive to the plate, delivering their new tunes with non-withheld energy. Right upon its opening track the band lowballs you with the gritty and inspired rundown of grunge's most eligible turmoil at hand. The track kicks out loud and spits energy without lacking gut-felt intensions. Lullwater could easily shake off the grunge mark, but will pleasantly be haunted by that particular era and genre because of John Strickland's impressive vocals. He switches between Vedder's best and most heartfelt agony, Cornell's impeccable timbre, without losing Cobain's typical disgruntled epiphany. Musically the band glues their grunge influences with southern rock drive and grit. Even Foo Fighters come to mind when the band dives head first into ,,Empty Chamber". Overall however the band executes their music with genre typical contrasts of quiet and melodic [almost narrative] versus, to spit dirt and gravel during the loud and heavy choruses. There are plenty of these majestic outbursts at hand on `Voodoo', and with me not being particularly fond of that era; I have to admit Lullwater being top shelf. Their raw energy spawning adds another dimension, especially when the band tings a tiny bit like Blacktop Mojo. Lullwater however is diverting with more dramatically driven suppressed anger. More than once they sound like Pearl Jam on steroids [,,Similar Skin", ,,Into The Sun"]. Ravishing is the opening of ,,This Life", with the song breathing fire as guitars riff heavily and the drums and bass create an intense urge. Glued together with impressive melodic sections, and jaw dropping solos, the song sheds skin multiple times in only 3:07 minutes. Topping the band's impressive collection is the orbiting ,,Godlike", injecting their grunge rooted music with light-footed shuffles, progressive breaks and an Alice in Chains like dark gloom and rants before delving deep in the anger register. Anthemic is the song's end after which it slowly fades with distorted whammy guitar. Amid all of this melodic turmoil, the band also manages to maintain a melodic drive, guarded by the typical melodies striding with the raw and tremendously driven guitar work [,,Buzzards", ,,Dark Divided"]. The interaction between Strickland's raw riffs and Daniel Binnie's melodic interaction and solos is up to par. Roy Beatty pastes solid the gaps between guitars and Joseph Wilson's agile drumming. With Beatty, Wilson and Strickland all three adding their vocal abilities, the choruses also sound multi dimensional. Not willing to pick potential top tracks, the mega melodic ,,Fight for Your Life" stands out with its impressive guitar melodies and contrasting vocal line, as does the gut wrecking ,,Yellow Bird" which fuses the genres best moments into one 5 minute tune. ,,Suffer Not" is absolutely the band's Grande moment. Delving deep emotionally, Lullwater takes us on a 10 minute long sonic journey. While Vedder's timbre tickles the senses, string arrangements build tension with the band slowly but persistently adding more and more layers of withering beauty. The melancholic chorus is absolutely spine chilling and the staccato guitars add poise with a stop 'n go drive, empowering emotion before Strickland speaks to us in despair. Exactly midway the song erupts in ravishing melodic perfection with screaming and weeping solo elements and pumping keys enhancing the atmosphere in the background. With ,,Suffer Me Not" picking up speed it starts to kick up dirt towards the Grande finale, making the album go out with an impressive explosion.
Held together by the impressive musical craftsmanship, Lullwater's `Voodoo' shakes off grunge's archetypical marks of 'emotion over wizardry'. Unlike many of genre greats proclaiming it was all about emotion and the message, rather than musical perfection, Lullwater fuses the outer fields of the statement into an impressively crafted album. The message is clear as is the intension and honesty brought across: Lullwater is here to revive grunge and inject it with their very own and unique approach. The perfect band for Grohl and his Foo Fighters to take under their wings on their upcoming tours, and reignite his past to make it spark with his present, practising some onstage `Voodoo'…


#lullwater #headbangerslifestyle #hbls