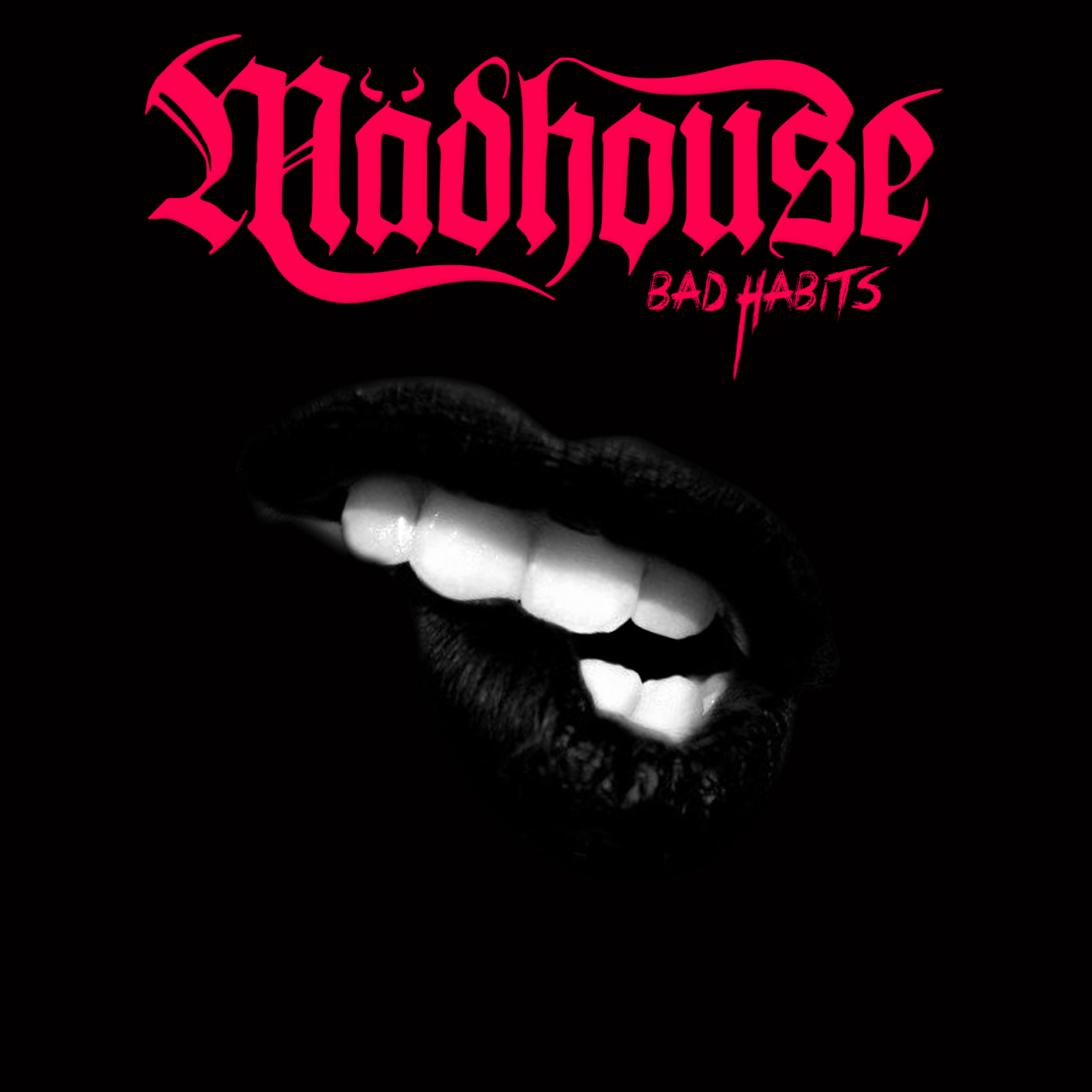 Mädhouse-Bad Habits
ROAR! Rock of Angels Records
After the debut album `Money Talks Bullshit Walks' Austrian based Mädhouse did not laze around and with `Bad Habits' the band comes up with their second studio effort.
This outfit is all about the sleazy rock US glam rock bands made back in the 80s and early 90s. Mädhouse makes it no secret where their influences come from and even embrace it.
We are dealing with a real Sex, Drugs and Rock and Roll attitude album. And why not, if it works well, because don't we regularly listen to albums like `Appetite For Destruction', `Dr. Feelgood' or `Slave To The Grind' and still love them?!?!
When I listened to the songs on `Bad Habits' for the first time, I heard a lot of good familiar elements. But whether the songs also contain the timeless elements of the songs on albums of the before mentioned greats, was still a puzzle to solve for me. The thing that speaks for these men is that they know for sure how to handle their instruments and they certainly have a right drive to achieve what they want. In any case, this album is wonderfully recognizable on points, well produced and will provide a great sleaze/ glam rock party in a live environment. But to be honest, I do miss the song that stands out on this record. THAT song that can join seamlessly between anthems like ,,Kickstart My Heart" or ,,Monkey Business" on any classic rock radio station tomorrow. The spark plug that makes the whole thing explodes.
For now I think `Bad Habits' is a nice album that will hopefully lead the way to the band's own identity and reputation featuring Mädhouse's own classic sleaze/glam rock anthem. All ingredients are there, but have not yet merged (for me) into the perfect song / or album. YET! Because I do think that madhouse has what it takes to go even one step further.