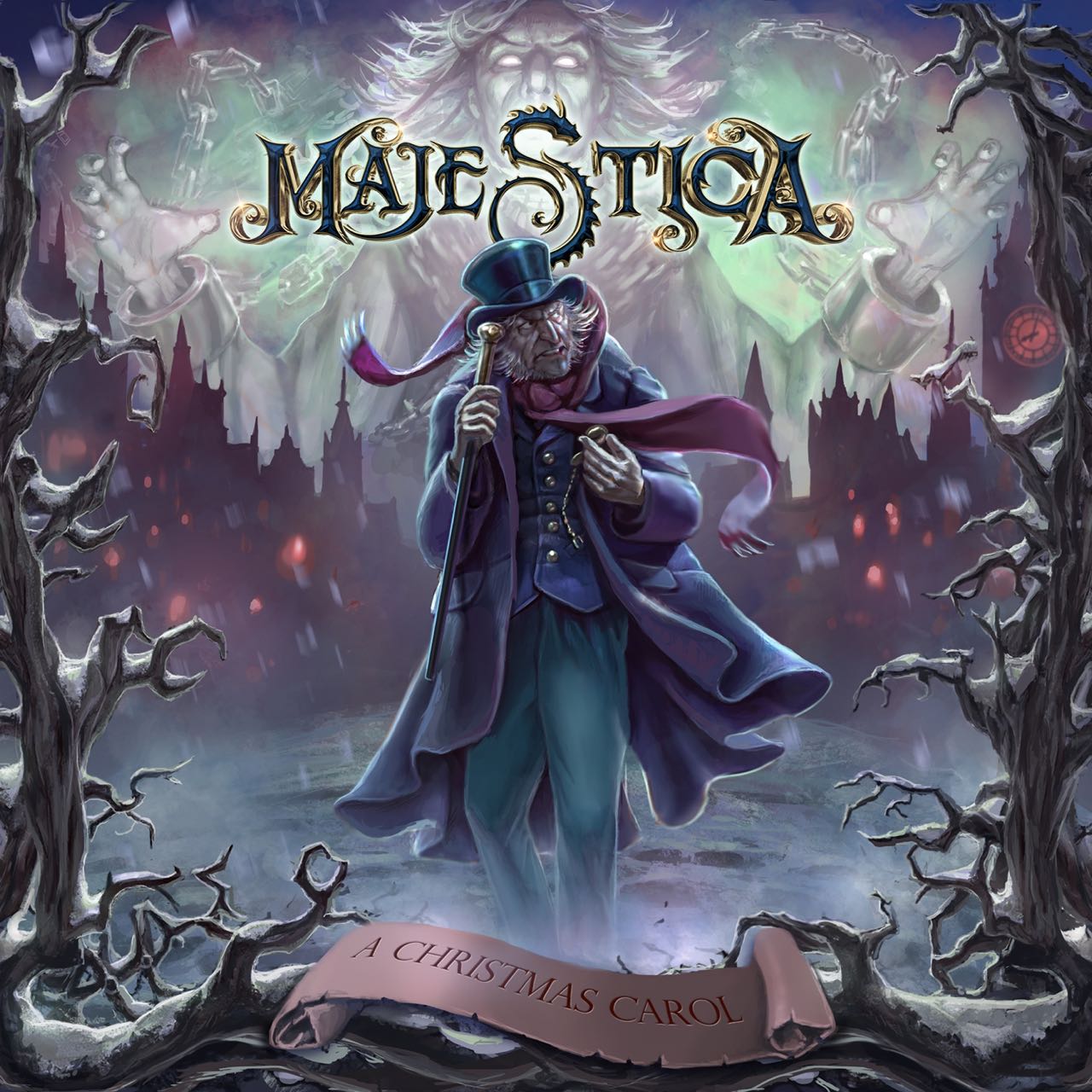 MAJESTICA-A CHRISTMAS CAROL
Nuclear Blast Records
It is that time of the year again and I start listening to the Christmas albums of The Trans-Siberian Orchestra again and I still get the shivers every time I listen to 'Christmas Eve and Other Stories' (1996) or 'The Lost Christmas Eve' (2004).

Now I am treated to another Christmas rock album called 'A Christmas Carol' recorded by Majestica, a power metal band from Sweden, featuring Tommy Johansson (guitar, vocals) from Sabaton. 'A Christmas Carol' is a concept album based on the Dickens story of Scrooge and everything that happens to him. It is an amazing album filled with top-notch power metal songs containing awesome vocals by Johansson and utterly amazing metal melodies mixed with classic Christmas songs (carols). You can hear and enjoy ,,Jingle Bells", ,,O Holy Night", ,,O Come All Ye Faithful", ,,Deck The Halls" and many more already in the first three songs called: ,,A Christmas Carol", ,,A Christmas Story" and ,,The Ghost Of Marley", the latter being my favourite song of the entire album. This is power metal at the top of their game, top-notch stuff indeed, although some people might find it cheesy, I f…. LOVE it, play it loud and scream/sing along to Tommy and you will the get Christmas spirit for sure. The symphonic arrangements are more than excellent, and the songs are all great fun and brilliantly played; this album is indeed very enjoyable from ,,A Christmas Carol" until ,,A Majestic Christmas Theme"; check it out and you will not be disappointed, especially if you like the Trans-Siberian X-mas albums.

Play at maximum volume and go nuts!!!!