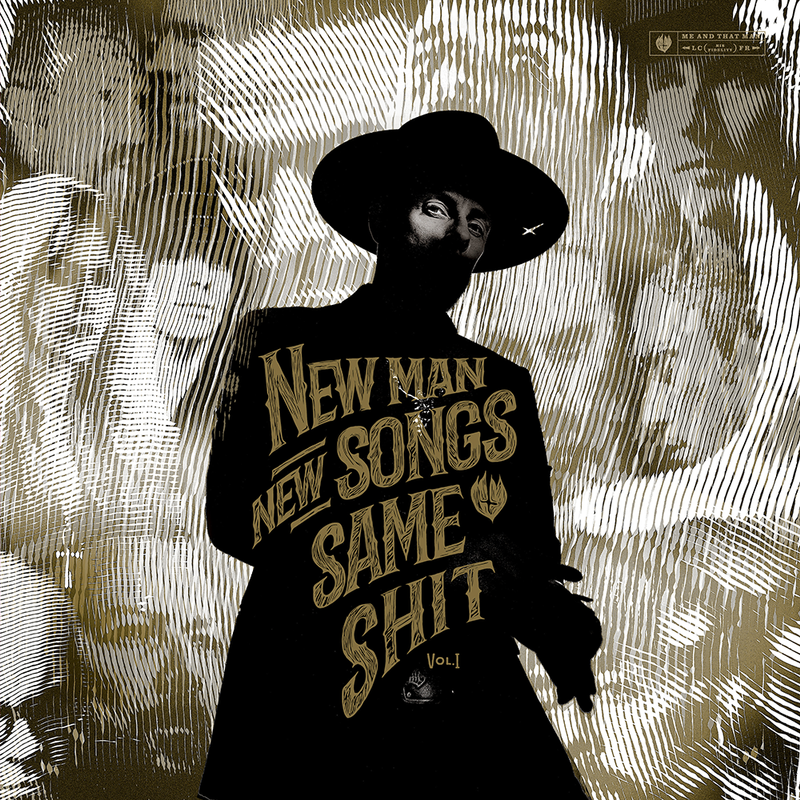 ME AND THAT MAN-New Man, New Songs, Same Shit, Vol.1
Napalm Records
Adam "Nergal" Darski is doing it again. Three years ago, he released an album called `Songs Of Love And Death' with his solo band Me And That Man. Far away from the sound of his main band Behemoth, he explored the dark side of outlaw country, blues and folk music together with his musical partner John Porter. Now three years later, Behemoth is bigger than ever touring stadiums with Slipknot, it is a surprise that Nergal even found time to open this box of curiosities again, but he did. Than Man (Porter) is gone but got replaced with a new Man.
Well, that's not even true, as the title should have been 'New Men….' as the list of guests on this second album is countless. Sivert Hoyem (Madrugada), Rob Caggiano (Volbeat), Nicke Anderson (The Hellacopters), Matt Heafy (Trivium) or Corey Taylor (Slipknot) to just name a few. The songs are muddy, dirty and dark and would fit perfectly to the soundtrack of a movie like From Dusk Til Dawn. Nergal even contributed a song (,,Mestwo'') in his native language Polish and proves that he can also sing. Even though the album is full of guests it doesn't sound like a compilation.
But still, the unique voices give the individual songs its uniqueness (for example ,,Coming Home" could be a Madrugada song from their best times). Not sure if the standard Behemoth listener would dig the sound at all, but with an open mind, not simply labelling Darski as a black metal poster boy, you will find a way to really enjoy this album as its pretty damn cool.


#meandthatman #nergal #headbangerslifestyle #hbls #awayoflife