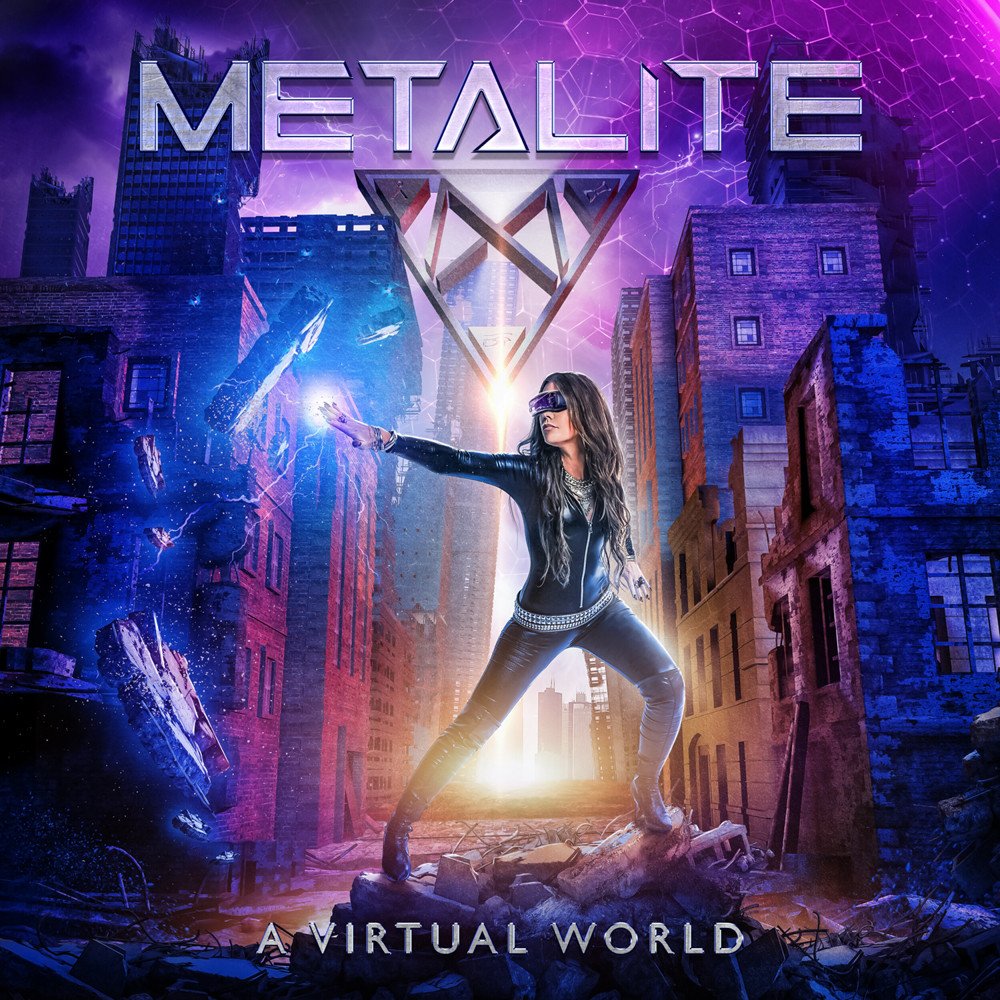 METALITE-A Virtual World
AFM Records
'A Virtual World' is Metalite's 3th full blown album and the second one with talented singer Erica Ohlsson. Clearly, due to lack of touring possibility's, they used 2020 to write a follow up to 2019's 'Biomechanicals'.
As I did not know this Swedish band before I did got a hold of the ,,Peacekeepers" promo single, a few months back. To get an idea where the keyboard driven, power metal with catchy (or poppy) choruses comes from, I did also listen to the band's older work.
The one thing that really is unmistakable, is the fact that, with the exception of three songs on the album, every song starts with a catchy keyboard melody/ intro. In some cases too way happy for my ears, followed by thundering drums by Lea Larsson and the solid guitars of founding member Edwin Premberg, Robert Örnesved and bassist Robert Majd.
There is no doubt in my mind that these five are very talented instrumentalists. It doesn't take long to get that if you listen to the instrumental, solo and vocal parts of the album but somehow the band doesn't manage to hold my attention throughout the complete album. To me the way the songs are structured are too similar. I do absolutely love a catchy chorus and I do love a keyboard driven riff or full on power metal, but somehow it doesn't grab me.
I guess it would make more sense if the songs were more dynamic, and I don't mean a ballad or so, but some grooving mid tempo songs with another song structure would be welcome to my taste. It takes six songs before they take their foot off the accelerator with ,,The Vampire Song".
The talent is absolutely there, but to me it does not really show in the songwriting yet. 'A Virtual World' is not a bad album at all, but somehow I get the feeling the band follows to much of a formula that proved to be successful for them on the previous albums, but I do not think that's going to work on the long run.


#metalite