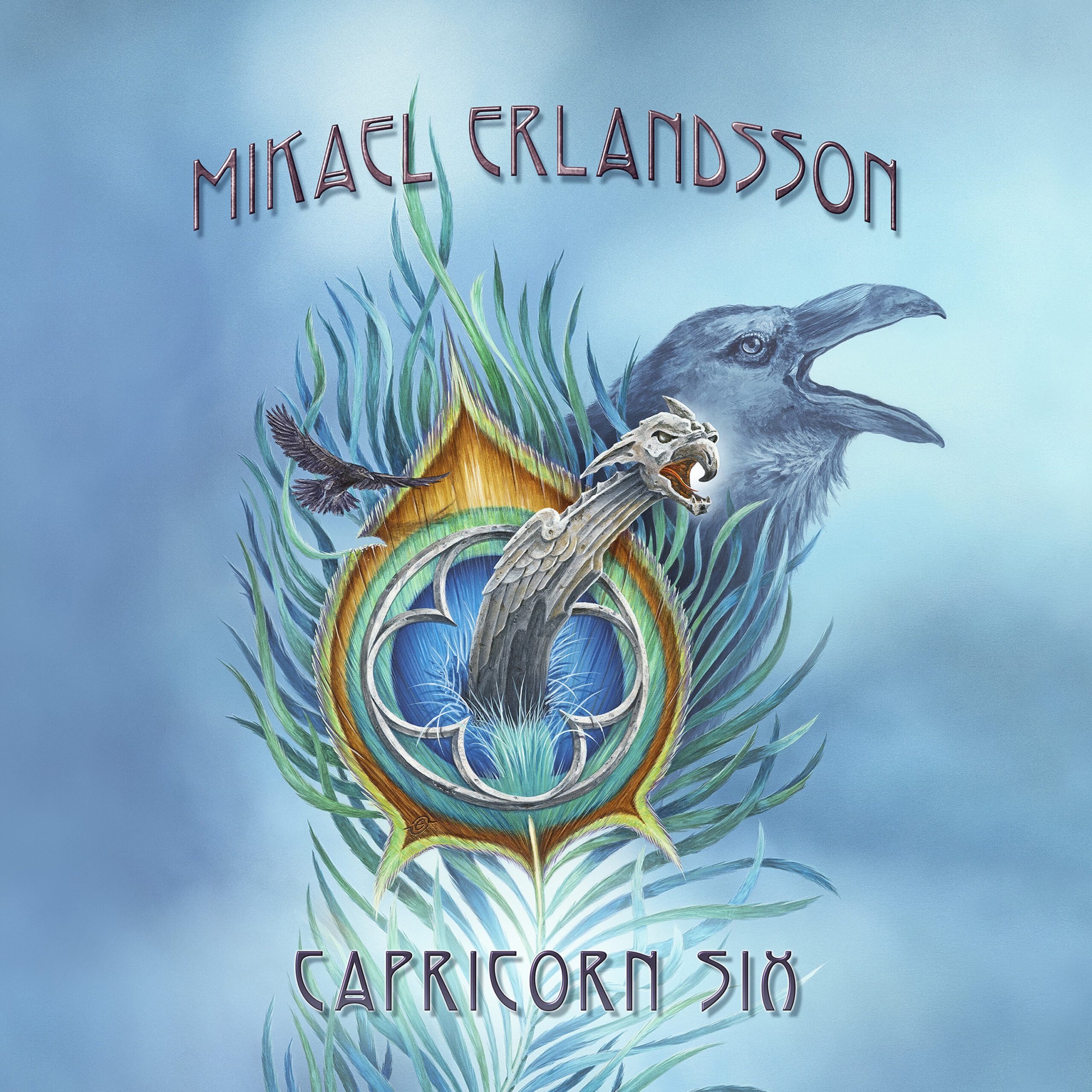 MIKAEL ERLANDSSON-Capricorn Six
AOR Heaven Records
`Capricorn Six' is the sixth solo album from Swedish powerhouse vocalist Mikael Erlandsson, the man also known for his excellent vocal work on the Last Autumn's Dream releases. Featuring all of the key ingredients from his past, `Capricorn Six' unloads in great melodic and AOR trend.

The artwork is perhaps the strongest link to his Last Autumn's Dream history, musically Erlandsson refrains in a more melodic and elegant manner. The new album is an impressive collection of melodic rock tunes with Mikael shinning at the microphone. All tracks are top-notch, somewhat predictable, melodic rock gems bold of ear mingling melodies and choruses that nest deep inside your head. ,,Hard To Let Go" is a tasteful semi ballad that sets the right mood before Erlandsson opens the throttle with the predictable and corky ,,Ok", which is archetypical for Scandi rock [Fate, Da Vinci, etc.]. Highly melodic, easy to sing along to and sticky sweet, it keeps the pace high; ,,Evil". More powerful and reminiscent to his LAD catalogue are tracks like ,,Eye Of The Hurricane", ,,Break Another Heart" and the slow moving ,,Pain" that has Erlandsson belting an impressive and powerful job. Magnificent AOR tunes are present on this record, with ,,Why" reminiscent to 80s soundtrack tunes. ,,I just Wanna Love You" also has that same vibe to it, and could have been written by Graydon of Planet 3. The funky ,,Fear The People" is rather weak, with generic deliverance, as is the Electric Boys reminiscent ,,Alice In Wonderland". It is a Beatles-esque melodic track with 3-layered vocals and catchy choruses that simply doesn't add up to my personal image of Erlandsson.
All in all this is an album around Erlandsson's impressive voice and if you listen in, he doesn't let you down on that side. Not leaving the paved paths of melodic rock and AOR it is an enjoyable record to spin during the summer BBQs, but also one of many. No high-flyer, and hardly really memorable tracks that nest, the album however will find its way to the fans.


#mikaelerlandsson #aor #headbangerslifestyle #hbls