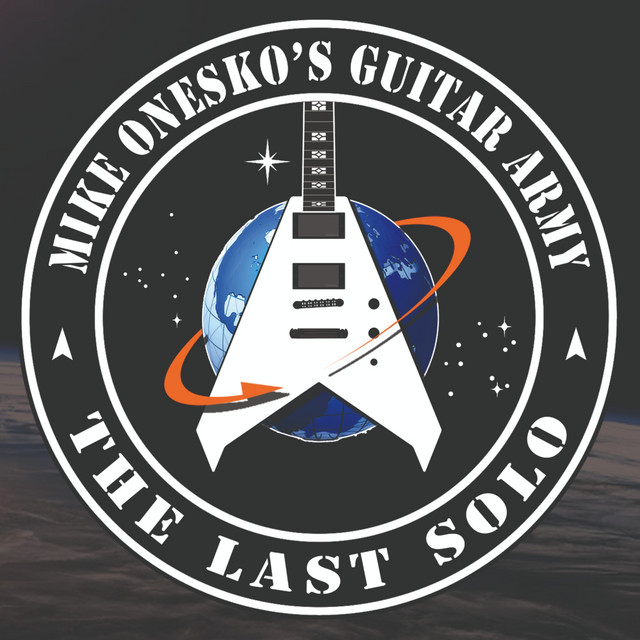 MIKE ONESKO'S GUITAR ARMY-THE LAST SOLO
JIB Machine Records
Insiders will know singer/guitar slinger Mike Onesko from the Blindside Blues Band (Mike is currently working on new song material for that group) but might also know his project Guitar Army. Onesko is an established name in the rock and blues rock scene for many years now and he has got some more aces up his sleeve like an album with former Accept vocalist David Reece with whom he has been trading song ideas for the near future.
This new record under the banner of Mike Onesko's Guitar Army is the third in total but as the album title 'The Last Solo' suggests this album closes of that chapter for Mike Onesko. Together with bass player Eric Kennedy and drummer Holden Szalek Mike Onesko forms the base of this outfit. These three guys have laid down the foundations for this record with Mike being the main composer, sometimes working together with other song writers.
MIKE VARNEY
The sauce on this album is being provided by an army of guest guitarists and there are plenty of them. Even Mike Varney (the man who signed Blindside Blues Band in 1993 for his Blues Bureau International label) contributes some solo work as does mister Danish Dynamite Martin J. Andersen on the track ,,Iron Subway'' with his blistering playing. Craig Erickson is also present on this CD (,,Loving Her''). The rest of the army consists of guitar shredders that Mike is friends with and it seems that most of them are from the environment of Cleveland.
'The Last Solo' is a robust rock and blues album. Because of the specific sound in Mike's voice and the song structure of several tracks this album will remind you (at times) of the early Blindside Blues Band days with plenty of cracking guitar work in songs like ,,Fast Lane'', ,,Chains On My Mind'', ,,Poison'' (a highlight for sure), ,,Iron Subway'' or ,,Working Till I Die''. ,,City Of Lights'' is an emotional ballad that brings a bit of extra variation to the album.
'The Last Solo' is a super solid and very classic minded rock and blues album that is a must for people who like a guitar overload and it is a nice finish to this chapter in Mike's career. And as I already mentioned there is more to come. We will keep you posted on that.