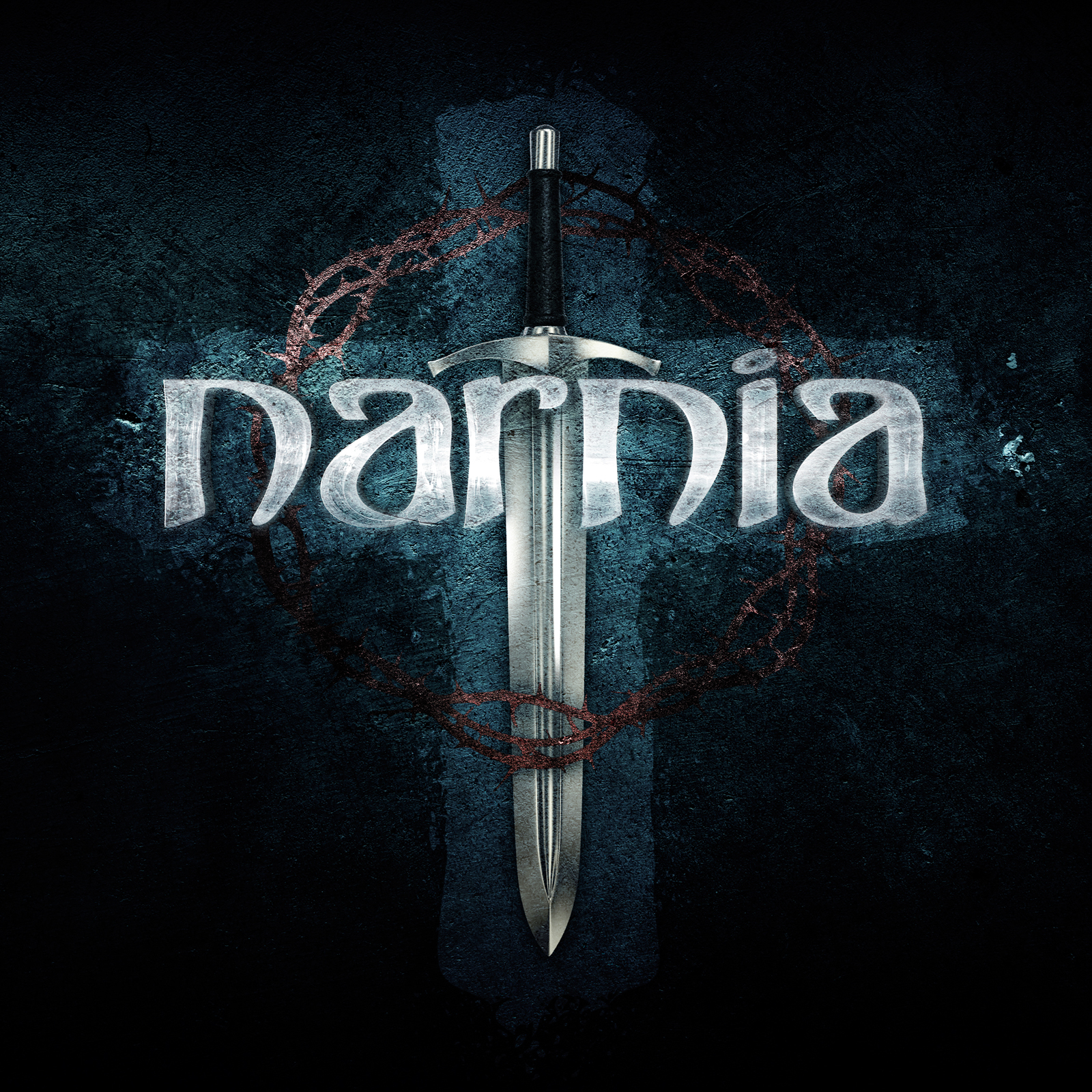 NARNIA-Narnia
Ulterium Records
"Here we are, we're on the road again"; it's the opening sentence of ,,Reaching For The Top'', the opening tune of Narnia's brand new self titled debut which sees CJ Grimmark and vocalist Cristian Liljegren reunited under the banner of the band after Liljegrens departed in 2008. The 2014 reunion tour celebrating the 15th anniversary of their hailed `Long Live The King' debut re-ignited the fire making `Narnia' one big walk down memory lane.
The music features all the key ingredients that made Grimmark's band stand out. Traditional powerful heavy metal mixed with the best ingredients from the European melodic metal scene. Spitting riffs and full shred ahead it storms from your speakers. Keyboards pump up the guitar hooks and thicken the layers while a double kick propels the sonic cocktail. Christian proves to be on top his game belting a powerful vocal performance. Roaring powerful vocals combining perfectly with the powerhouse songs and production. Narnia is a sublime combination of power and precision. Blending a pallet of variety such as proven on the Celtic tinged ,,I Still Believe'' with its prog scaled guitar-keyboard interaction, slick bridge and chorus. Remotely remembering me of the `Black Halo' –days of Kamelot drenched in a more melodic European dimension. ,,One Way To The Promised Land'' instantly links to the song in style, yet it's more traditional gripping back to the classic rock days. The album is deeply rooted in the band's rich history without lacking a modern identity. Cast aside the over the top heydays of the band it is obvious the band progresses in a more traditional direction. Classic heavy metal like the slow crawling ,,On The Highest Mountain" or the progressive shred spitting ,,Who Do You Follow'' display the bands skills and musical identity. Remotely reminiscent at times, but delivered with tremendous drive and panache. Narnia's power metal chops are chunky but still slick with great dynamics. Occasionally the band's Christian background shines through lyrically like on the wonderful ,,Set The World On Fire'' but that's easily forgiven. The song is an overwhelming melodic powerhouse nesting in your head instantly. Progressive drum exercises and blunt hooks enriched by Grimmark playing his A-game. It is CJ's bedazzling skills that pull forward the band on their new crusade. Carl Johan's riffs are sublime (check out the lick in ,,Moving On'') and his solos are still jaw dropping. Arpeggios and neo-classical scales are keenly embedded in the more classic Blackmore-styled riffs. This time however they steered away slightly from the Teutonic European metal and lean more towards classical power metal, making `Narnia' their best-balanced album thus far. `Narnia' is easier accessible and therefor a treat for the genre.
Grimmark wrote some top-notch tracks to reclaim Narnia's lost territory and together with Liljegren and his fellow band members he recorded an album that's not ground-breaking, but certainly will have you shaking.