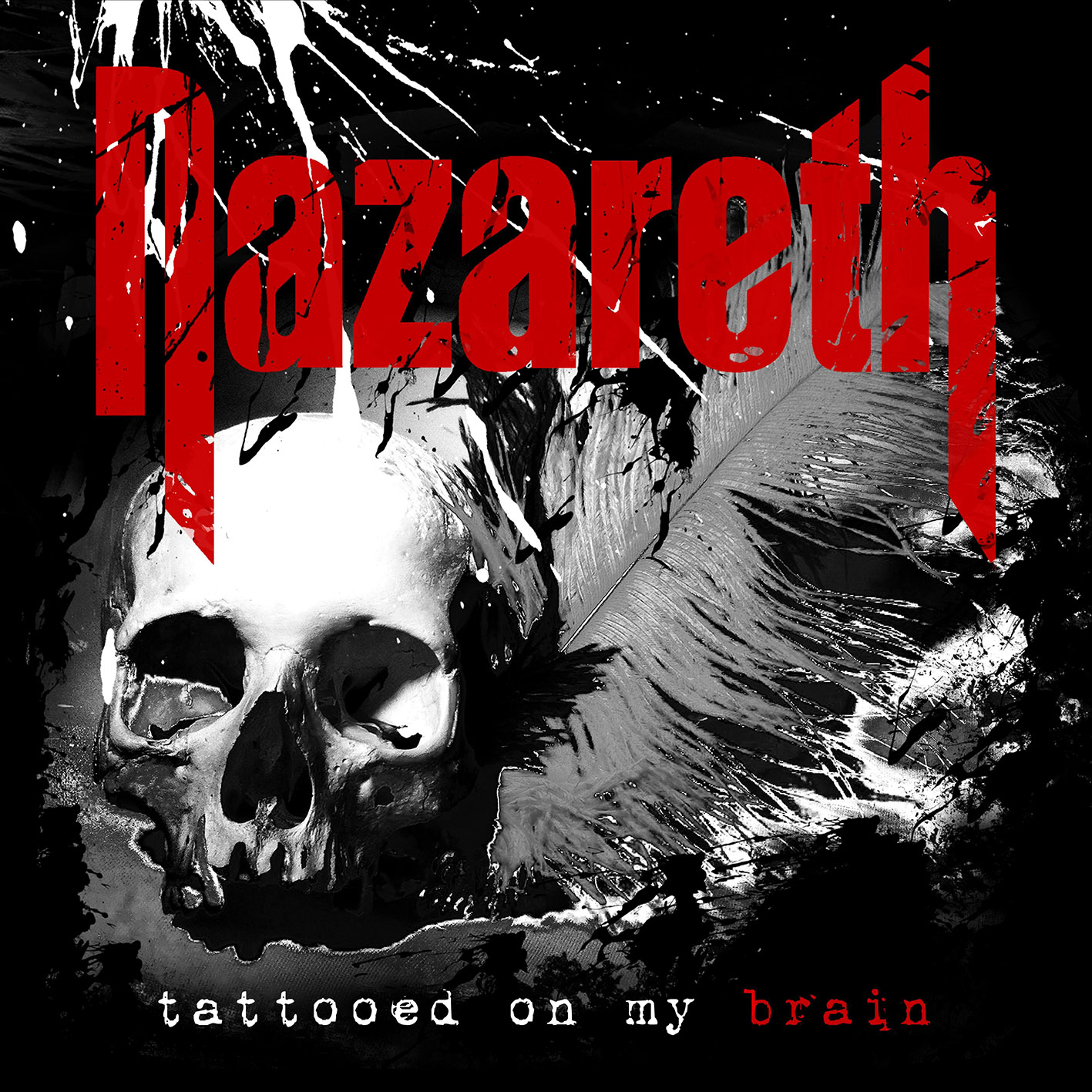 NAZARETH-Tattooed On My Brain
Frontiers Music srl
Heading the frontlines of roots rock for 50 years already, this is Nazareth's 24th full-length studio album, the first one after the departure of charismatic frontman and main focal point for sound Dan McCafferty at the helm. McCafferty had to pass the torch to former Persian Risk shouter Carl Sentance, due to health issues keeping him from touring relentless. Biggest question to be answered on this new album is if Sentance is able to fill the opening or fall prey to the cynic ring of his last name.
Even though Carl doesn't posses the scratch and bite raw throat of his predecessor McCafferty, his vocals line up just right with the band's amped-up raw bluesy rock. When a veteran classic rock band tries to keep pace with the young pups and modern trends in music and attempts a "stylistic makeover," of their hailed sound it usually spells disaster. Thankfully, rowdy Scottish rockers Nazareth manage to blend the newer and less raw vocal sound of Sentance with just enough modern touches to make this feel like a natural transitions. Not renewing their benchmark sound, not estranging from their roots, Nazareth delivers a celebration in line with their half a century lifetime as rockers. As Pete Agnew states in the bio accompanying the release; "The buzz surrounding us right now is the same as it was as we went in to record our very first album".

The latter is rather hard to grasp 5 decades in, we can hear what the founder is saying upon the first spin of the disc. Songs like ,,Never Dance with the Devil", ,,The Secret if Out", or ,,Silent Symphony" sound inspired and kick around enough grit to get the book on the table. The pub atmosphere of a live gig is present and with Sentance giving his best, it all lines up perfectly for the band. Blues drenched hard rock with a bite and foot stomping, is what we're served. Do not expect a new `Razamanaz' or `Hair of the Dog', that wouldn't be fair as Sentance's vocal sounds drifts too much from McCafferty to not impact on the overall experience. What you may expect is a severely inspiring classic rock record that blasts from the speakers in its most genuine setting. It just breathes a passion for the genre as it injects hot blood into the vein.
Nazareth celebrates their 50th anniversary with style and passion. The album oozes the genuine rock mood but isn't trend setting. It just clutches perfectly and when the pedal goes down, it speeds up in style and character. `Tattooed On My Brain' is a great record to drive to, a solid performance from one of rock's longest serving bands in history.