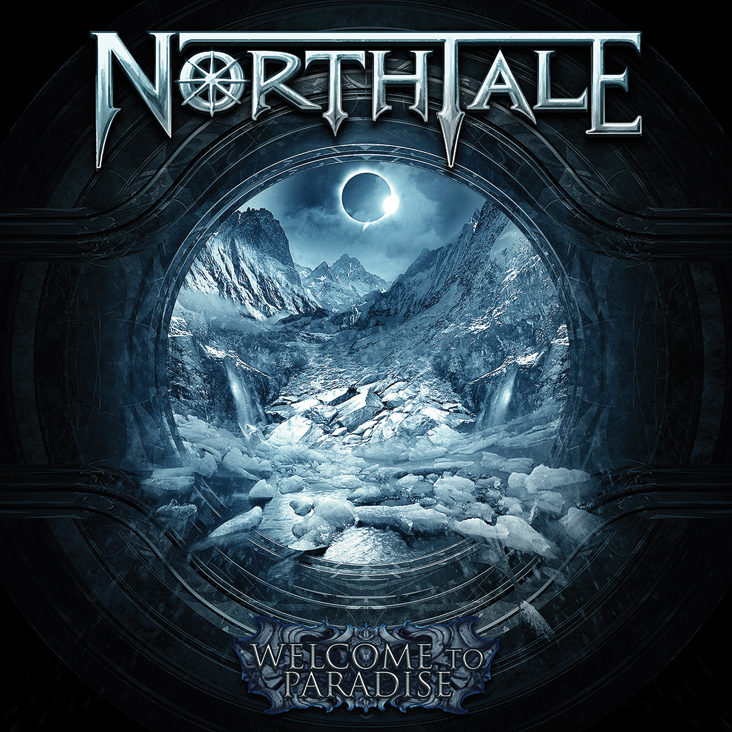 Review | NORTHTALE – WELCOME TO PARADISE
Nuclear Blast Records
NorthTale is a new power metal band from Scandinavia/America and on their debut album called 'Welcome To Paradise' you can hear guitarist Bill Hudson (UDO, Circle2Circle, Jon Oliva's Pain), singer Christian Eriksson (Twilight Force), bass player Mikael Planefeldt (Streamline), keyboarder Jimmy Pitts (Trans-Siberian Orchestra) and drummer Patrick Johansson (Yngwie Malmsteen). Northtale are quite obviously inspired by power metal from the nineties and so you can hear influences from bands like Stratovarius, Helloween and Hammerfall.
Just listen to songs like ,,If Angels Are Real" or ,,Playing With Fire", which are filled with up tempo guitar riffs, high pitched vocals, anthemic choruses and pounding drums. In other words, the songs sound really familiar, but then again also rather, maybe too predictable. The sound of the album is good and that these guys can play is obvious, but after five almost the same up-tempo songs I was getting a bit bored…. Of course this album also, sad but true, features two obligate power ballads, being ,,Way Of The Light" and the even more exhausting ,,Even When".
However if you like power metal then 'Welcome To Paradise' is a great album filled with songs that cover a lot of familiar musical bases and you can even sing along to almost every track after a couple of spins, so, enjoy and scream your lungs out with songs like: ,,Higher" or ,,Bring Down The Mountain". Best track for me: ,,Playing With Fire", as that track contains very strong Malmsteen-like guitar passages.



HBLS spontaneous video interview with guitarist Bill Hudson in 2017