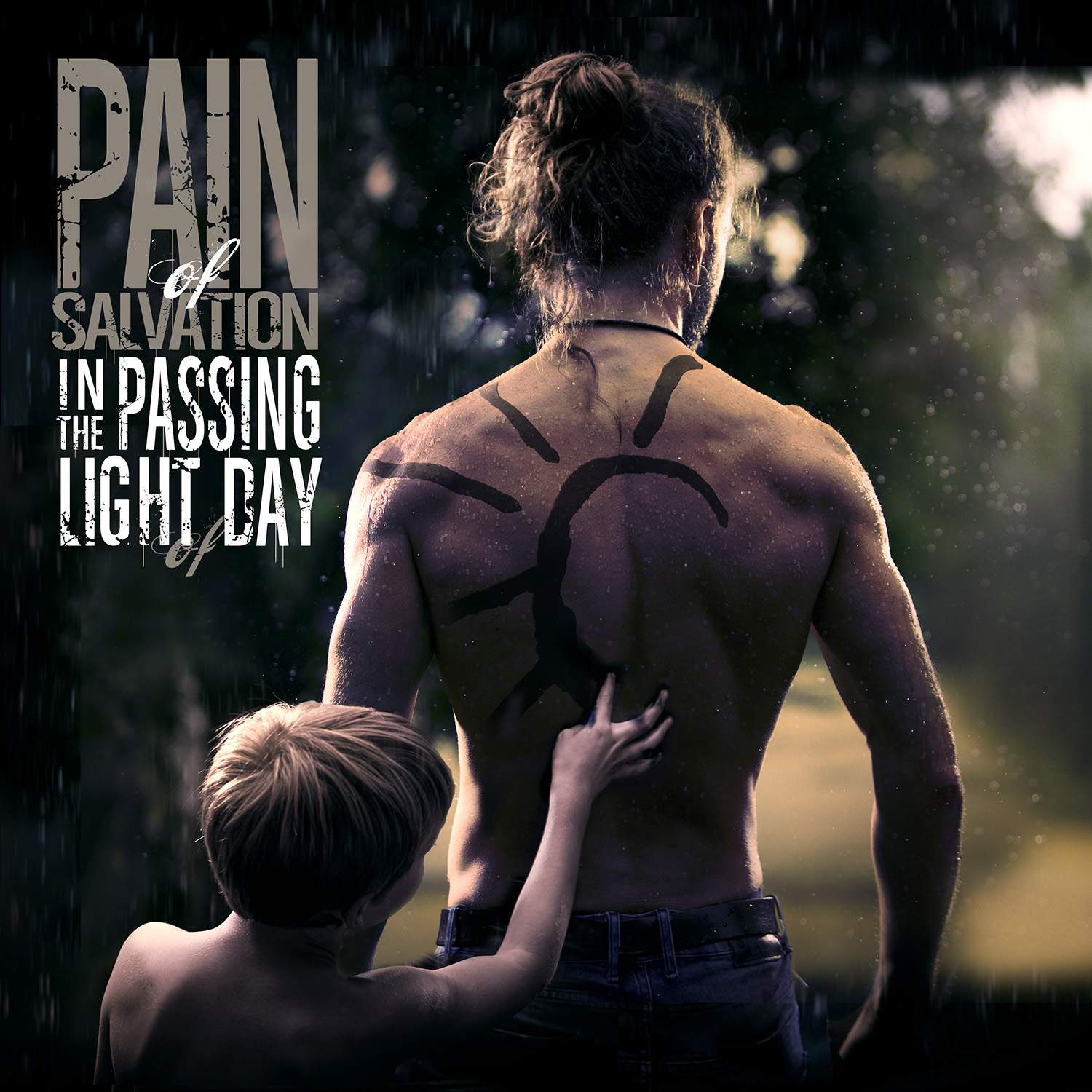 PAIN OF SALVATION-In the Passing Light of Day
Inside Out Music
I have to admit that my fandom for Pain of Salvation has gradually but steadily diminished over the last few years. Numerous line-up changes and a couple of fairly weak albums such as `Road Salt One', `Road Salt Two' and `Falling Home' are the main reasons that I slowly lost interest in all things Pain Of Salvation. To be quite honest; I had almost given up on Pain of Salvation! But things are looking up with the release of Pain of Salvation's latest album `In the Passing Light of Day'! Gone are the 'stripped-down-retro-production', the jam oriented song structures and the folksier approach that marred the last few albums. Pain of Salvation is finally doing what it does best and that is delivering excellent, challenging and innovative Progressive Metal!
As with many Pain of Salvation albums this is again a concept album. `In the Passing Light of Day' deals with the personal experience from Daniel Gildenlöw's hospitalization when a near fatal illness struck him in the first half of 2014 and subsequently the aftermath of his recovering period. The lyrical and musical themes touch on all the conflicting feelings that ran through Daniel Gildenlöw's mind when he was presented with the prospect of death and the passing of life. Or as Daniel puts it: "What started off as an annoying infection has, in just hours, suddenly pivoted into the very real possibility of my actual dying." He also adds; "I came there with the first snow, and when I left it was almost summer. When I got out, I had to learn how to walk stairs. I did NOT, however, learn that I need to spend more time with my family. I did NOT learn that I should spend less time of my life worrying and stressing. I did NOT learn that life is precious and every second of it counts. No, I did not learn those things – simply because I already knew them by heart. We all do. Our priorities do not change in the face of death, they just intensify. We get reminded of them. Suddenly, painfully, honestly, we remember how to live." It goes without saying that this album is one of Daniel's most personal and self reflecting efforts to date.

The albums starts ferocious with the heavy ,,On a Tuesday". A typical 'old school' opener in which all the trademark Pain of Salvation elements are well represented (along with a System of a Down-like riff / breakdown in the middle of the song!). This song definitely sets the mood for the album. ,,Tongue of God" continues in the same heavy vein as its predecessor and seems to deal with Daniel's resentment and bitterness towards God in relation to his unfortunate illness. The song ,,Meaningless" is the first single/video of this album and has all the musical hooks and ingredients to become an instant 'Pain of Salvation-classic' such as ,,Ashes" from `The Perfect Element, Part I' or ,,Undertow" from `Remedy Lane'. The vocal trades between singer and guitarist Ragnar Zolberg and Daniel Gildenlöw works unbelievably well. What a glorious synergy between those singers! ,,Silent Gold" is a beautiful piano-driven ballad and brings some welcomed contrast to this predominantly heavy album. Also predominantly heavy are the two next songs ,,Full Throttle Tribe" and ,,Reasons". Especially ,,Reasons" with it's lovely mellow pre-chorus and ultra heavy bridge. It's such a delight to hear Daniel venomously spit out; "…because I hate every motherfucking word you say!" as one of the 'Reasons'. This song is pure gold and I can't wait to hear this song in a live setting. ,,Angels of Broken Things" begins calm yet steady but slowly builds up to a phenomenal crescendo with some dazzling guitar solo's. ,,The Taming of a Beast" sounds as a stereotypical hard rock song but after hearing this song upon multiple times it reveals a much more layered song structure than noticeable at first glance. This song works very well within the concept of the album and might even become a fans' favorite in the near future. The numerous mood changes in ,,If This Is the End" are also noteworthy. What starts out as a slow ballad along with an accordion (!) turns within a blink of an eye in one of the heaviest tracks (in true Pain of Salvation fashion) of the whole album and vice versa! Hearing is believing! The closing song ,,The Passing Light of Day" clocks in at 15:31 and is therefore the longest track on this album. The first seven and a half minutes are a tad too tedious for my taste but then it develops slowly into a worthy closer of this phenomenal album.
With this release Pain of Salvation catapults itself back as one of the major key players in the Progressive Metal scene and I wholeheartedly welcome them back as such. This might be easily one of most essential and best releases of 2017 and the year is only about to begin! Go figure!