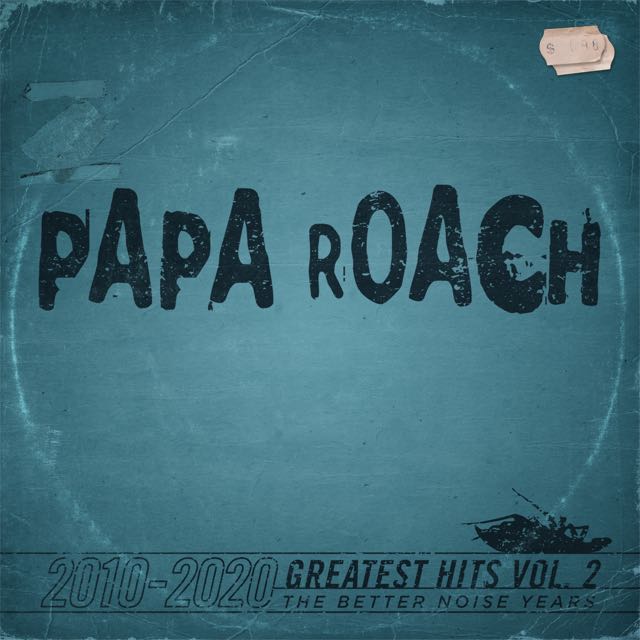 PAPA ROACH-Greatest Hits Vol. 2: The Better Noise Years
Better Noise Music
Most of the people out there know Papa Roach by their most famous song in their career, ,,Last Resort". But to limit Jacoby Shaddix and the boys to this one song wouldn't be fair at all. Papa Roach is probably one of the hardest working bands in the business.
With nine albums and almost thirty years of band history with a very stable line-up [drummer Tony Palermo is playing with Papa Roach since 2007], Papa Roach has proved its strength and will to change and move forward and get rid of the "nu-metal" label, which they were given during the very early years. The band has created its own style and cannot be put in a drawer with others, as you can hear their energy and Jacoby's voice out of anything. To be fair, as a die-hard fan, you most likely already have the majority of the songs they put on this best of release. But, it is still an amazing addition to every collection, as an overview of the best of the best tracks by Papa Roach from the past ten years. It also proves how the band has evolved into a stadium rock band with killer after killer hit song and it feels like these guys are not tired yet and will march on for at least another ten years, which for sure will result into more tracks for a Greatest Hits Vol. 3 album.
I think it is a real pity, Papa Roach are not able to tour right now [as any other band as well], because that's what they can do best: pull an amazing live show with the endless material of amazing music they have in their back catalogue.