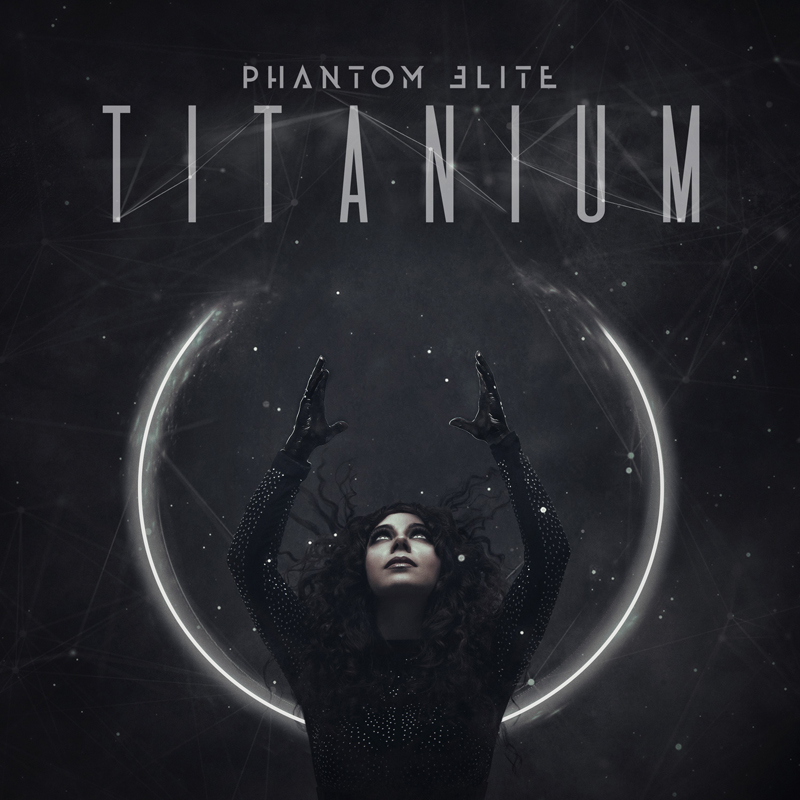 PHANTOM ELITE-Titanium
Frontiers Music srl
In 2018 Phantom Elite released their debut album called 'Wasteland' and now two years later this Dutch symphonic prog metal band comes up with the follow up 'Titanium'.

Phantom Elite was founded by Sander Gommans (After Forever) and the band now consists of vocalist Marina La Toracca (Exit Eden, Avantasia), Max van Esch (guitars and bass guitar) and Jouri Warmerdam (drums), while Koen Stam contributes keyboards. Sander Gommans managed and oversaw the songwriting process and gave feedback on what Marina, Max and Jouri created and was responsible for the production. This awesome album kicks off with ,,Conjure Rains", reminding me of Lacuna Coil and it also has a clear Arabian sound and is filled with heavy riffs, hooks and more than excellent vocals by La Toracca. Follow up ,,The Race" is again very up tempo and the outstanding guitar solo makes this song very special; Max van Esch is truly a guitar god!! ,,Diamonds And Dark" is the 1st single and after a short but sweet piano intro it features some dramatic vocals and this one could be a true epic live staple for Phantom Elite! As you think that it cannot get any heavier, you are mistaken as ,,Worst Part Of Me" features some heavy growling and rough vocals by guest singer Stef Rikken. But the absolute highlight of this album is the title track, clocking over seven minutes, this one has it all; very aggressive parts, superb guitar solos, very bombastic passages, and lots of diversity; play this one f…. LOUD!! ,,Silver Lining" and ,,Eyes Wide Open" features Amanda Sommerville and together with the awesome voice of La Toracca these two songs turn into something special.

Although Phantom Elite has obvious musical influences, like Epica, Delain, After Forever and Amaranthe, the band definitely has its own style; being superb symphonic progressive heavy metal with an extremely talented guitarist, awesome vocals and power drummer that gives this band an extra musical level. So, highly recommended, buy or die and, yes you guys, you did an excellent job!!