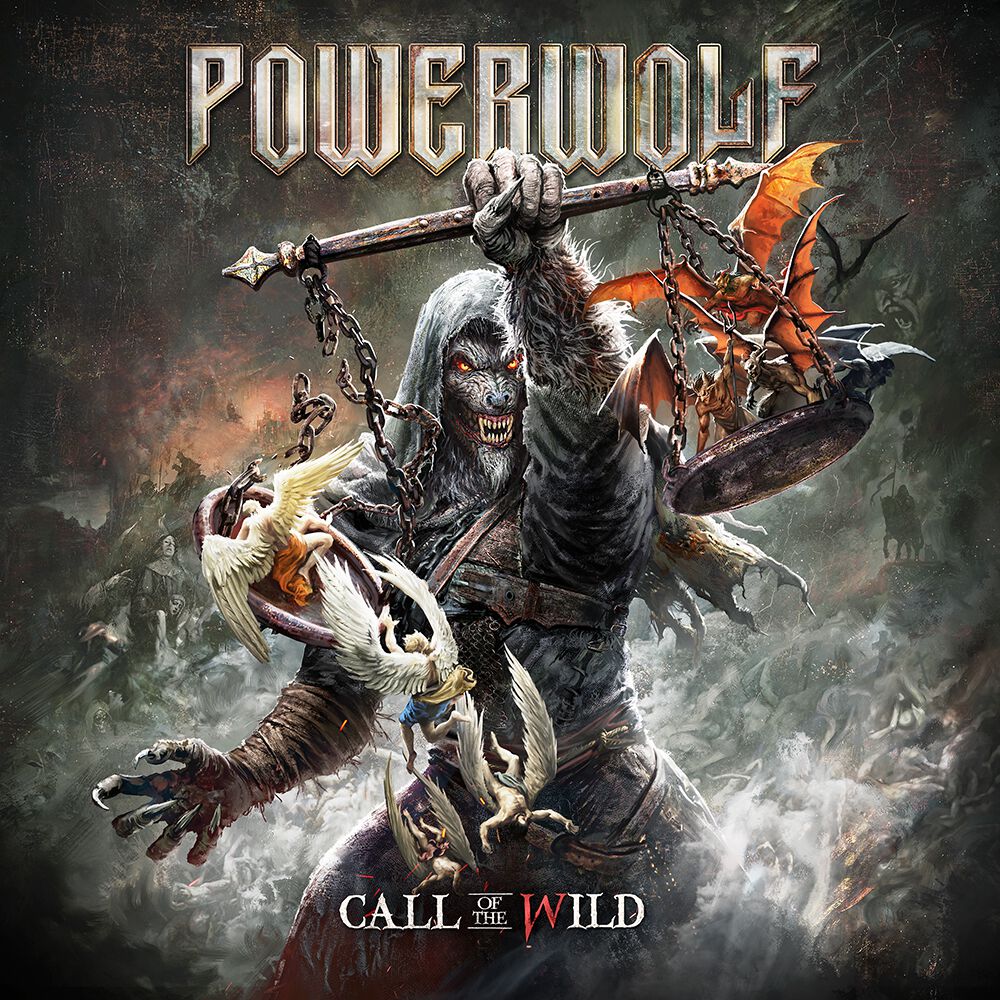 POWERWOLF-Call Of The Wild
Napalm Records
With the undeniable impact of their international highly successful releases, Powerwolf proves that heavy metal is alive and kicking and that they are kings of their genre! The gold and platinum award-winning high priests of heavy metal will continue their success story with their new studio album `Call Of The Wild'. What strikes me most is the constant line up the band has since their inception. Benjamin "Matthew Greywolf" Buss [lead guitar], David "Charles Greywolf" Vogt [rhytmn guitar, studio bass], Christian "Falk Maria Schlegel" Jost [keyboards] and Karsten "Atilla Dorn" Brill [vocals] have been on this journey together since 2003. Dutch drummer Roel van Helden is a member of the wolf pack for ten years already.
BOMBASTIC POWER METAL
So, what can we expect from this new album? Well, basically just what the band has been good at for years. Powerwolf produced eleven new bombastic power metal anthems. In my opinion, no new territories have been explored. The pack did what they have been known for and that's exactly what the fans want from them. From the first sounds on opening track ,,Faster Than The Flame'', to the last reverberations on ,,Reverent Of Rats'', everything is unmistakably Powerwolf. All the elements are there: bombastic parts, up-tempo songs and blistering guitar solos.
The production, orchestration and mix of this album is once again, beautifully done by Joost van den Broek [Epica, Ayreon, Blind Guardian] and Jens Bogren [Opeth, Arch Enemy, Amon Amarth]. In addition to the new songs, a ten track bonus album with classic Powerwolf songs has also been recorded with guests from all over the metal world. Doro Pesch, Johan Hegg, Alissa White-Gluz, Jari Mäenpää to name a few.
EPIC PRODUCTION
All in all the band has gone to great lengths to present the fans with a special new album. 
AND fans can expect not only brand new heavy metal anthems in different formats [vinyl, CD, ear-book, music cassette], but also the biggest and most epic production Powerwolf has brought to the stage to date. The band is going to live up to their status as one of the most intense live bands.
They will visit the Lotto Arena in Antwerp on 9 October and the AFAS Live in Amsterdam on 10 October.
This one is mandatory for the fans!!!!