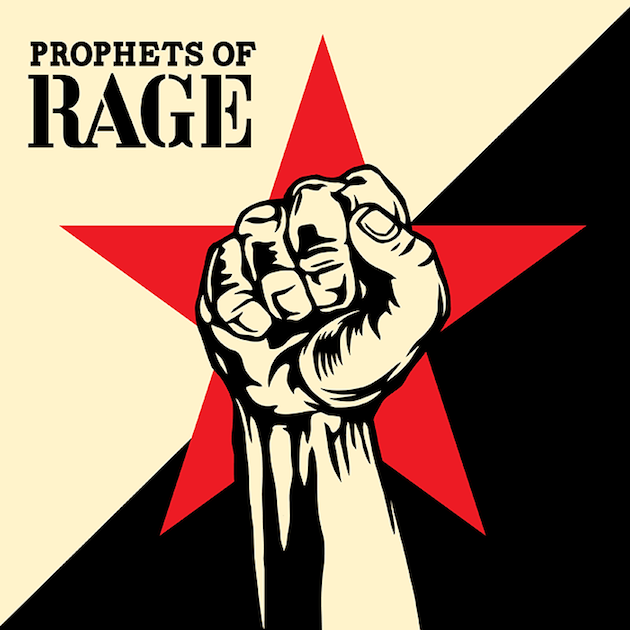 PROPHETS OF RAGE-Prophets Of Rage
Caroline Records
The year 2016 was perfect for a re-incarnation of a band like Rage Against The Machine, as the presidential campaign of Donald Trump becoming president of the USA was for most of the people a living nightmare coming true. Unfortunately, Rage Against The Machine are no more but nevertheless, the three remaining musicians (without singer Zach de la Rocha) found their voice in Public Enemy's Chuck D and Cypress Hill's B-Real.
The debut EP `The Party Is Over' was basically a teaser of what was about to come in 2017, as it only contained two original songs (one is even a new version of Public Enemy's "Prophets Of Rage'') and three live cover songs.
Now the full-length, self-titled album is a fact and reached peoples attention already with the first releases "Unfuck The World'', "Radical Eyes'' (what an amazing word play) and "Living On The 110''. Prophets Of Rage basically continues, where Rage Against The Machine ended in 1999 with `The Battle Of Los Angeles' and Chuck D is the perfect political messenger to deliver these clear statements to the world.
People should listen and open their minds to see what a fucked up situation we're all in right now. It's not only America with this dickhead of a president, but the rest of the world as well. It's time to raise your fist, stand united and `Unfuck The World' together, all races and religions together.