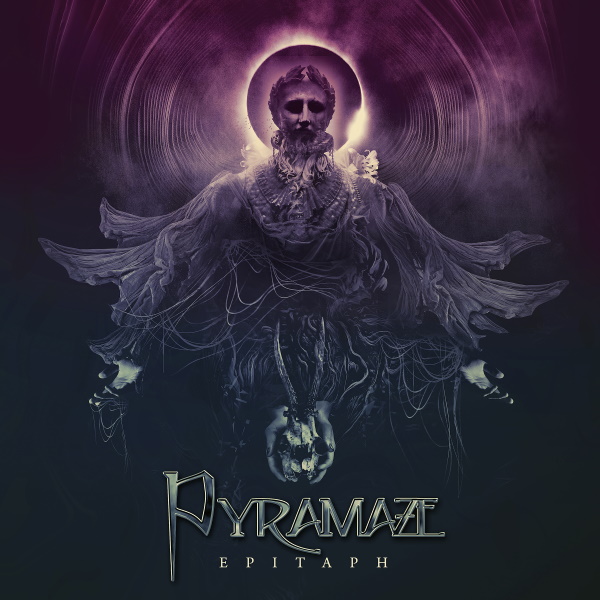 PYRAMIZE-Epitaph
AFM Records
With their sixth album 'Epitaph' Danish melodic power metal band Pyramaze surely have produced their best album in their history that started some eighteen years ago. It is by far their most accessible record where melody, bombast, orchestral arrangements, heavy guitars and colourful keyboards seemed to have found each other in luscious compositions. Only the twelve minute closer ,,The Time Traveler'' with guest appearances by former Pyramaze singers Lance King and Matt Barlow teaming up with current singer Terje Haroy seems to be somewhat over the top at stages but for the other eleven compositions Pyramaze deserve nothing but praise.
Band member Jacob Hansen (bass and guitars) is known for his outstanding production work in our genre and the man has done a top job by giving 'Epitaph' a colourful and flowing sound. Also keyboardist Johan Weingarten deserves some extra credit for his playful interludes that have almost as much influence on the musical proceedings as the guitar parts provided by Hansen and Toke Skjonnemand. Add to that a vocalist in the person of Terje Haroy who by the way blends in perfectly with another guest performer in the person of Brittney Slayes from Unleash The Archers during the track ,,Transcendence'' and your perfect picture is as good as established.
The album has flowing songs that have all the necessary ingredients fans in this genre are looking for. It is not that Pyramaze has added new dimensions or crossed musical borders but one way or another the group has managed to make 'Epitaph' an easy to follow journey, whether the songs are a bit more heavy, up-tempo or more laid back. I invite you to have a listen and hopefully you will share my enthusiasm about 'Epitaph' when you hear songs like ,,A Stroke Of Magic'', ,,Steel My Crown'' or the orchestral ,,Particle''. Pretty sure you will agree that this is another piece of Danish dynamite ready to give your ears a big treat!
#pyramize #jacobhansen #hbls #headbangerslifestyle #awayoflife #afmrecords