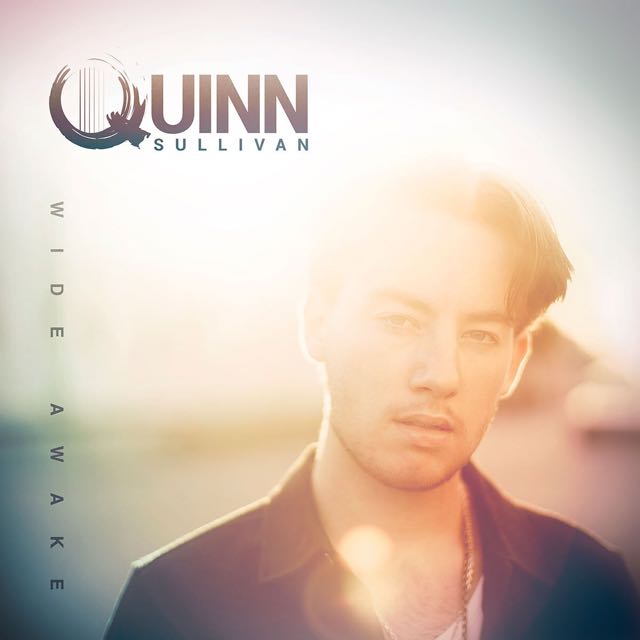 QUINN SULLIVAN-Wide Awake
Provogue Records/MLG
US singer/guitarist Quinn Sullivan is only 22 years old but has already gained a lot of experience on the road and in the studio. 'Wide Awake' is his fourth record and the successor to the 2017 album 'Midnight Highway'. I remember reviewing that one for this magazine and at the time it was a pleasant surprise.
Now some years later Sullivan has developed himself further more in the direction of singer/songwriter although as a guitarist he definitely stands his man on this release. 'Wide Awake' is a more mature rock album where some blues and slightly pop rock influences can be heard as well. What strikes me the most is that Sullivan has improved his singing by adding more emotion and feel to that department. If you are looking for artist in the same genre you might think of a guy like Kenny Wayne Shepherd or a Marcus King although the music of Quinn Sullivan is brought with a lighter touch.
For this record no less than three videoclips can be viewed on YouTube (,,All Around The World'', ,,In A World Without You'' and ,,How Many Tears''), who give you a perfect picture of what 'Wide Awake' is all about. It might not appeal totally to the real heavy rockers amongst us but people that are willing to step out of the 'zone' should find something of their taste on 'Wide Awake' like the rocker ,,Strawberry Rain'' or the semi-acoustic ballad ,,Jessica''. 'Wide Awake' is a sophisticated album that sounds pleasant every minute of the day.