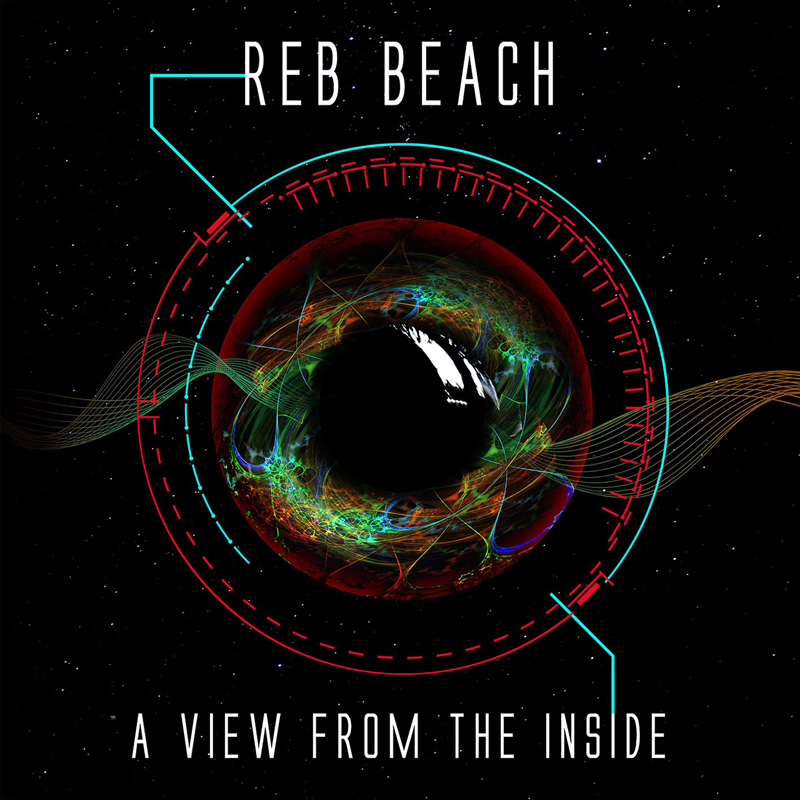 REB BEACH-A View From The Inside
Frontiers Music srl
Guitarist Reb Beach has been around for several decades now and gained respect and popularity with acts like Winger, Dokken and especially the last years being parts of the guitar tandem of Whitesnake. He was also involved in some project like The Mob (in 2005) and more recently Black Swan with singer Robin MacAuley. In 2002 he already a solo-album in the form of 'Masquerade'.
His second one but first all instrumental record took quite some years in the making, the bulk of it being recorded some three years ago I believe. Reb worked on it in between recordings and tours with Whitesnake and Winger and other commitments but he finally finished. The album kicks off with a new revamped version of the song ,,Black Magic'', a track that was featured on the compilation album 'Guitars That Rule The World' in 1992 (!) Listening to the album obviously your thoughts begin to wander to guitar slingers like Vai and Satriani. If you like their instrumental material I am convinced you will appreciate the efforts of Mister Beach as well.
The big difference is that the material on 'A View From The Inside' is more fusion minded at times (,,Attack Of The Massive'' for instance). With the help of three seasoned musicians on bass, keys and drums Reb Beach gets basically carte blanche to spread his tasty riffs and at times razor sharp solos all over the record, creating some diversity and variety by often using a theme for his songs. In fact I have not heardone song on this album where any vocals would fit, yet the songs are accessible have an open construction. Not sure if a general fan of Whitesnake or Winger would dig this CD but for guitar freaks this is absolutely one they should not miss at all!
#rebbeach #whitesnake #winger #blackswan #hbls #headbangerslifestyle #awayoflife