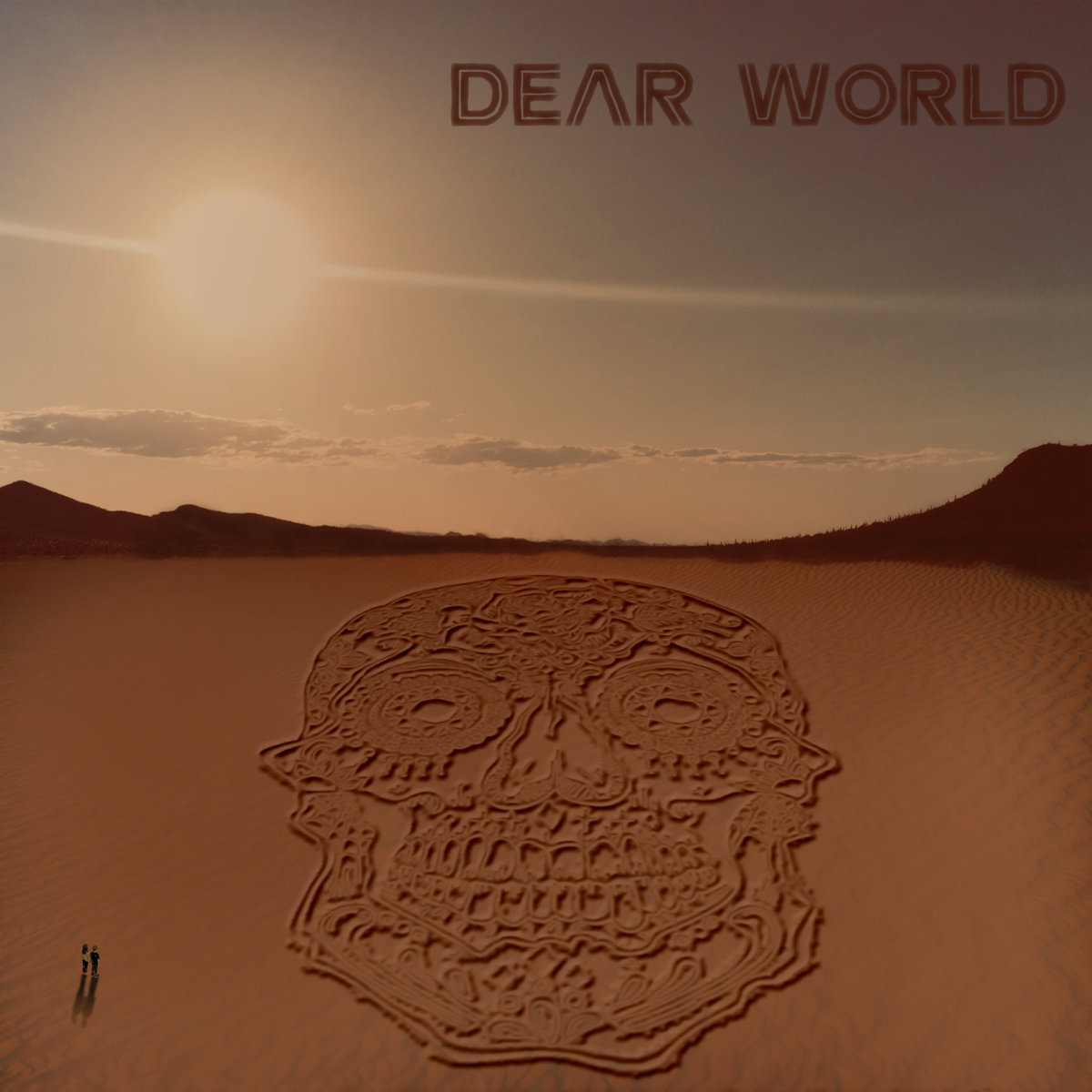 RENEGADE CARTEL-Dear World
Independent
Not nearly one year after their debute EP, Boston based metalheads Renegade Cartel releases their new full length album 'Dear World'. Garnering local airplay and drawing attention with their blend of classic ingredients and modern grooves, the trio embarks on wider terrain with this album. Clinging to the ingredients of their influences, Renegade Cartel unleashes no less than 15 new tracks upon us.
The band fuses classic ingredients from the 80's and 90's with seventies groove and drive. An organic, down to earth blend of styles fluently finding its way to the listener, oozing comfort. Renegade Cartel not only glues NWOBM with Led Zepp-ish riffs and Budgie-like gusto, the band also injects it with a modern groove and grunge accolades. ,,Break Your Chains" is as classic as it can get and the following ,,Drown" paws deep into those classic contemporary heydays without lacking Alice In Chains urge. A slightly neurotic vocal presence frequently reminds me of Last Crack as well, with the trio bordering on progressive rock. ,,Dear World" fuses the above with Southern Rock vibes and its slow pace is almost Sabbath-ish. Vocalist/bassist Stephen echoes in hypnotic realms and on the UFO oozing ,,Leaving Fairytales Behind", they go all English. Again the Budgie edge shimmers through as well and the organic sound is in-your-face honest. Storming tracks are the driven ,,Nothing New" and ,,Lose Control" with its Lizzy vibe fuses to UFO stoked drum and bass. Going all in with the impressive ,,When" Renegade Cartel bows to Zepp's ,,Stairway To Heaven" without lacking originality. The song is crafted around a Page-like semi-acoustic lick and evolves with Plant grandeur sung lyrics. The solo is tasteful and whelms with emotion. ,,Morning Light" links these elements with more melodic driven riffs and melodies in classic style. ,,Come" is an impressive slow mover with impressive guitars and Bonham-crazed drum holds. But the band mainly leans of powerful rock riffs like on the intense ,,Labyrinth" and the throbbing and bobbing ,,Glory" with its STP grudge packed. ,,End Of Time" is crafted upon a bass riff with spiting guitars and urging drums pulling forward. ,,Home" closes the album with a 6 minute + homage to classic rock in general. The song digs deep and ozzes a genuine classic rock attitude, empowered by the organic production of the album.
Though not completely on par Renegade Cartel certainly delivers a solid performance on 'Dear World'. The band fuses classic elements from the old days and injects them with the best tweaks from other rocking genres, making it all sound comfortable and pleasant. It is not groundbreaking, but will certainly attract fans of the heydays in which the rock seed was initially planted.
#renegadecartel #hbls #headbangerslifestyle #awayoflife