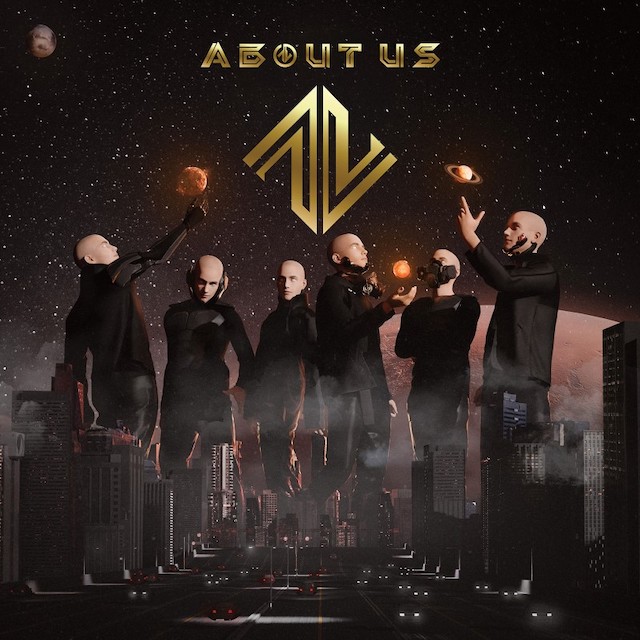 Review | About Us – About Us
Frontiers Music s.r.l.
What happened in Nagaland doesn't stay in Nagaland…
Nagaland is situated in India, and I didn't expect hard rock to emerge from that country. Prejudice? No, but there's some kind of expectation level when it comes to hard rock, without being judgmental. About Us however is hailing from that far away world (to me), checking all the boxes needed to be on the Frontiers roster: attractive melodies and luxurious keyboards, melodic driving guitars, and nesting melodies and choses with great vocals delivered.
SLICK STYLED MELODIC ROCK POTION
Discard the somewhat nasal sound of vocalist Sochan Kikon and you have a top-notch album that everyone clings to without remorse. Calling out this point of attention I have to refrain from bashing, as he does belt a great vocal job, but doesn't match my personal preferred tone, nor the tone preferably matching the sound of About Us stylistics. Damn, I start bashing…. No, I am not!
It is just the only turn off in this slick styled melodic rock potion. The music of About Us is insanely melodic, with loads of hard rocking metallic accolades, but falls short as the vocals don't match the songs thrive. His vocals certainly are good, but not embellish the sound with needed power. It is a bit too flat, not elevating. Sometimes cringing, but never out of tone… you know what I mean?!
The music is a melodic surge of perfection that benefits from a more constant delivery. Liker ,,Right Now" displays instantly, he is not matching the guitar tenure on the album. Not missing, nor hitting.
Sochan's vocals definitely have a lot to it, as displayed on the action-packed ,,Gimme Gimme", but on some songs they don't swell well. A shame, as About Us certainly has a lot going for them. The progressive tarnished notes are wonderful, ass is the musical marksmanship. Attractive, to say the least!
TOUCHING THE RIGHT VEIN
Their songs are melodic, powerful, and bold with musical expediting qualities. It is just that the match is sometimes off slightly. The opening track shooting blanks, ,,Lead My Heart" displays the band's insane abilities with only Sochan falling short not matching the pitch, but only the tenure. And, oh my God I wished for them to have the right singer in place, because songs like ,,Gimme Gimme", the melodic pitched ,,Our Fairyland", the frail and simple ,,Rock on Top", the stop-motion rocking ,,Rise", the bonus track ,,Love and Affection", that certainly takes off.
,,Loaded Love" certainly proves me wrong, and the frail ballad ,,Open Your Heart" also touches the right vein. But it is others, like the simple ,,Rock on Top" and ,,Golden Troops" with its tremendous pace and deliverance that fuses roaring death vocals with melodic rock, that have me looking for their identity. Though this is the most spectacular track on their debut, it doesn't quite match expectations towards their sonic explorations. IT is all there, just no right match with the vocals…
About Us does fire up my interest for bands from other area, but it is their vocalist that wears them (and me) down. The music is spotless, with great guitar and keyboard interaction, wonderful melodic hooks and harmonies, and great thrive. But it falls short due to their vocals, that are too frail and agonizing at times. Sochan can sing, but he is not the perfect match for About Us, even though his entire family plays on the album. Sorry….
Release date: 11 November 2022