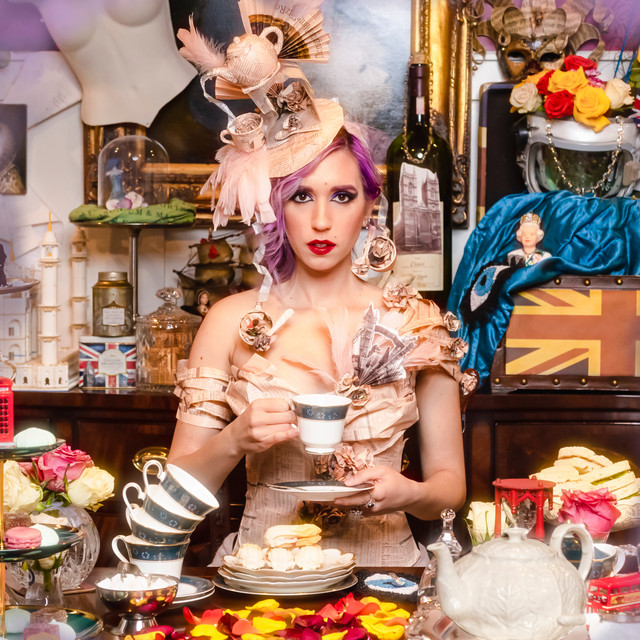 Review | Anastasia Elliot – London [single]
Independent
Frequently I get taken by the image and captivating presence of an artist balancing on the edge of rock and pop. This time, the mesmerizing appeal and even more impressive voice are tied to an interesting history and story, deserving to be heard and experienced by rock and music fans in their widest range.
NASHVILLE
There is quite a story tied to this daring Nashville resident once signed to Warner Music and dropping her contract to pursue her career with total creative freedom. The purple rock Goddess shifts gear in life with a reason: As a plane crash survivor she decided to take the wheel and get the 'gears of life' running for her. Mental Health advocate and public speaker, she displays her astonishing talents, gradually building her rising career as a do-it-yourself artist. Charging her alluring presence with imaginary spouting from her vision, music and scenery interlace. Balancing the fine line between engaging melodic rock and melancholic pop, she releases ,,London" as third single to her upcoming visual (!) concept album `La Petite Mort', an album spent 10 years in the making.
POWERHOUSE VOCALS AND GRIND
,,London" is the heavy hitting counterpart of ,,Cigarettes & Gasoline" (2019) which predominantly hits the melancholic high note. Steering from the luring meandering piano chords and dramatic string arrangements of this previous release, it borders to the dramatic tension building like in the pompous first single ,,Crash Landing" (2020), yet unleashes significant pop valor. ,,London" instantly captures the listeners imagination and bonds with your inner feelings. Gripping with its pop-tinged opening, the song displays Anastasia's powerhouse vocals and grind. Her operatic classical training emerges as she opens her registers surprising the listener.
Pitching up with insane power she cuts through the demanding vocal parts elegantly, maintaining a gripping and enticing creative appeal. At times Anastacia reminds me of Lady GaGa and Sia's agility with the stride and power of Pink! and Black Eyed Peas' Fergie. Not lacking the typical stubborn personal trademarks, Anastasia is an icon of her own. Female stride firing on all cylinders with the engine powering up shifting the well-oiled gears in drama and thrust. Oozing resilience and towering musical magnitude, Elliot entices with swirling drama.
LA PETITE MORT
Pompous and powerful the song flourishes with insane melodies and drama, without losing a dramatic edge and hauling power. Brought to life with beforementioned timid vocal and piano interaction, it gradually builds. The orchestration powering up over stretched bass notes being fired by scattering snare drums that switch to tribal dynamics over the bridge into its ear mingling chorus. The repetitive chants at the end make it die out for more to discover, with a short playlist at your disposal on all music platforms. Better yet; it makes you countdown to her debut `La Petite Mort'.
,,London" is an insane calling card to the talents of Anastasia Elliot luring the listeners into a colorful creative world of cinematic wonder burgeoning. Written by Anastasia in cooperation with Cat Gravitt (Adam Lambert, Kelly Clarkson) and Gerald O'Brien (Loverboy, Amanda Marshall), the song leans on keen appealing melodies deeply embedded in the hard rocking instrumentation, with Elliot shining brightly, evoking love and life making this a sublime endeavour.
,,London" instantly makes you fall in love with the vibrant personality and appeal of Anastasia Elliot.