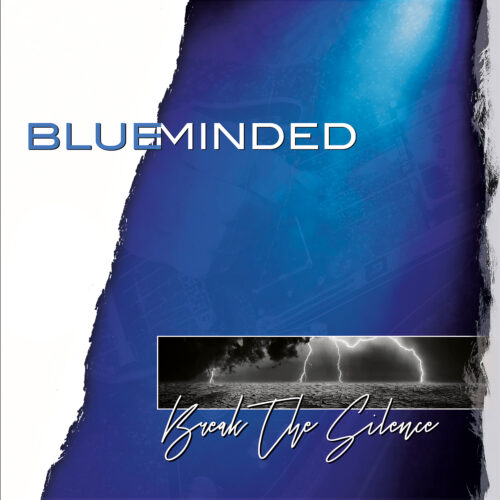 Review | Blueminded – Break The Silence
Independent Release
Blueminded is a sympho/rock/pop band from the south of The Netherlands. The genre of this band is somewhat softer than the average release discussed at HeadBangers LifeStyle but they deserve the attention. Blueminded is the brainchild of songwriter/guitarist Jörgen Koenen and 'Break The Silence' is their third album.
On 'Break The Silence' Koenen is backed by vocalist Rob Rompen, guitarist Björn Koenen, keyboardist Michiel Hartholt, drummer John Eijkenboom and bassist Richard Ritterbeeks.
The album was recorded at the Artsound Recording Studios by producer Jean-Pierre Kerkhofs. The mastering was done in Germany by Jens Dreesen (who also mastered Rammstein's latest album 'Zeit'). Sound wise 'Break The Silence' is up to par with the bass and drums perfect in the mix. This provides a solid layer on which the rest of the band can build.
BRIDGE TO THE EIGHTIES
The album opens with ,,Walk The Line", which was dropped as a single a few weeks ahead of the album release. This up-tempo song immediately shows the band's strong side: catchy keyboard parts, melodic guitars, layered harmony singing, fat bass and drum parts and the recognizable vocals of singer Rompen.
Koenen is a more than excellent songwriter and has a band that knows how to add something extra to his compositions. In terms of sound there clearly is a bridge to the eighties, with influences from bands like Genesis, Marillion, The Police and even some Pink Floyd.
Songs that stand out are the opening track ,,Walk The Line'', ,,We Belong Together'', ,,Too Long'', with a stunning bass line, the slowly built up atmospheric ,,Gerry's Song'' and ,,In Dreams'' with a beautiful chorus.
CONSTRUCTIVE CRITICISM
However, without some constructive criticism, a review is not of much use. The twelve songs could have done with a bit more adventure to give the whole a bit more punch. The compositions are solid, but also on the safe side. They sometimes lack the courage of going for the edges. Singer Rob is a skilled singer, however he rarely pushes his limits. When he does, those are the moments where he really shines. The album could also have done with an amazing guitar solo here and there. Go wild and take the songs to an even higher level. Don't be too humble to take your moments!!
Blueminded has delivered a solid 3th album and will hopefully gain the attention and credits they deserve for this effort. I can definitely recommend this album to sympho/rock/pop enthusiasts! So check them out and when you have the chance go and support them.