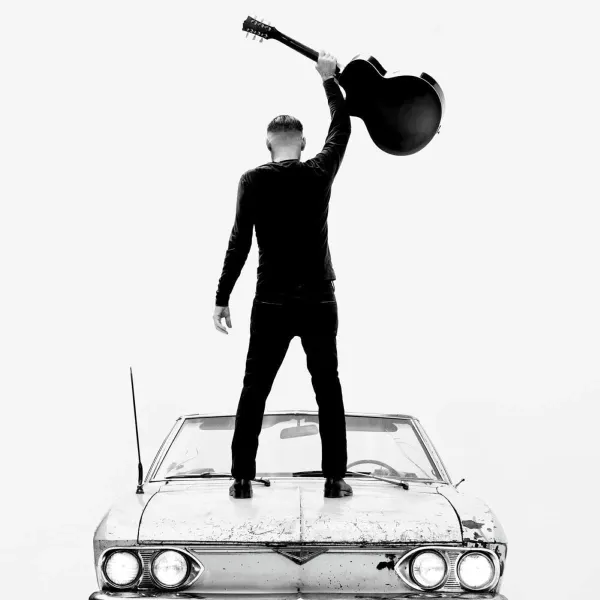 Review | Bryan Adams – So Happy It Hurts
BMG / Deconstruction Records
Losing Adams in the 00s, and now with my vinyl resurfacing, I admit his music hasn't lost its appeal. His self-titled debut, follow-up `You Want It, You Got It' and `Cuts Like A Knife' put him on my radar, but `Reckless' obviously made most impact. Personally, I consider `Into The Fire' his best work, but that's the AOR purist in me talking. Needless to say; his star rose and orbited his career for the next decade(s). Though I lost interest, I still listened to his music occasionally, and his corporation with the legendary Hans Zimmer for `Spirit' also landed amongst my favorites. With `Pretty Woman' I reconnected for the musical (pun intended) variety presented. Here I am, prove me right.
CLASSIC ROCK
The opening title track has a true Springsteen feeling to it, with driving guitars and Adams bringing it to life with typical vocals. Easy enjoyable with radiant appeal. That same classic rock nut is cracked on ,,On The Road". Celebrating the same return to life, the return to touring and performing. Annoying however is the repetitive title in its background vocals. ,,Just About Gone" also borders with this contemporary style and leans more over to his own trademark sound. Again, focused on solid vocals with nesting melodies and chorus, the song brings a range classic rock acts to mind. Great guitar work with diversity in styles over an ear mingling bass line and 60s feel. The harmonies in playing make it a song to play and enjoy. Roots, rock 'n roll, AOR and pop fused together well.
Returning to form Bryan grips to oozing comfort on ,,You Lift Me Up", with hints of gospel. An uplifting track with feelgood undertone and orchestration. Same goes for ,,Always Have, Always Will" that rotates in pop rock excellence around a recognizable bridge and chorus. The beat is laidback like reggae, but it's the echoing whammy guitars giving it color and glance.
SUMMER OF 69
From the `Pretty Woman' writing sessions dates the upbeat 60s tinged ,,I've Been Looking For You". Reminiscent to Rembrandt's "Friends" opening score, the song packs a bit more classic rock 'n roll, especially its twizzling echoing guitars. Going all in, Adams created his homage to rock music with the rallying ,,Kick Ass", opened by an attractive and funny cinematic narrative by comedy giant John Cleese. A song thematically like ,,Summer Of '69"'s rocking tenure, yet executed with more spit and blues. Like Aerosmith joined Adams for the recording sessions. Roadhouse stomper with excellent whammy solo and a possible live cracker. The song certainly celebrates the return to life, if you ask me.
Maintaining this gritty style Bryan takes us into ,,I Ain't Worth Shit Without You", which borders more with his `Reckless' material, yet a bit bluesier and rougher 'round the edges. Nonetheless it features all of the typical Bryan Adams ingredients. Highly melodic swagger, rough but slick vocals, ponderous drum and bass foundation, nesting hooks, plus memorable chorus and bridge. All injected with the typical Adams vocals and rousing outcalls. On ,,Just Like Me, Just Like You" Bryan taps a different vein. Echoing Shadows-reminiscent guitars with varied delay and reverb take point executing. Slick melodies in the best 60s and 70s style in the foreground, it entices.
THE ROOTS OF BRYAN ADAMS
Not shying the experiment Adams delivers ,,Never Gonna Rain" that opens with contradicting dominant bass lines. Bass going against one another creating a modern, almost techno, beat. It feels to capture the contradiction of the song's optimistic lyrics versus the title of rain pouring down. Soulful background singers add variety, the song evolves with memorable poppy melody over the abject bass. Little different like ,,Let's Do This". Semi-acoustic barn rocker with slow pace and mandolin, clapping and stomping. CSNY lurking, but staying close to the Adams roots.
,,These Are The Moments That Make Up My Life" was originally intended for the soundtrack of Jennifer Aniston and Owen Wilson's "Marley & Me". Not finished in time however it never made the cut, but it becomes a pleasant album closer for `So Happy It Hurts'. Another feelgood track with typical eighties soundtrack likability. Dynamic drums and simple appealing riff, nice melodies and slick vocal lines pulling forward.
MISSION ACCOMPLISHED
Whether his challenging musical diversity on `Pretty Woman' ignited his creativity on `So Happy It Hurts', we have to ask Adams. Written over the course of the past pandemic it also touches a deeper than average. `So Happy It Hurts' is an album for a wider audience, especially with its uplifting content and variety presented. Total creative freedom definitely applies, with Bryan Adams recording all instruments, it is good he reunited with Mutt Lange who signed for the slick production. `So Happy It Hurts' celebrates 'the return to life', and can be considered the soundtrack of the new freedom.
Mission accomplished!