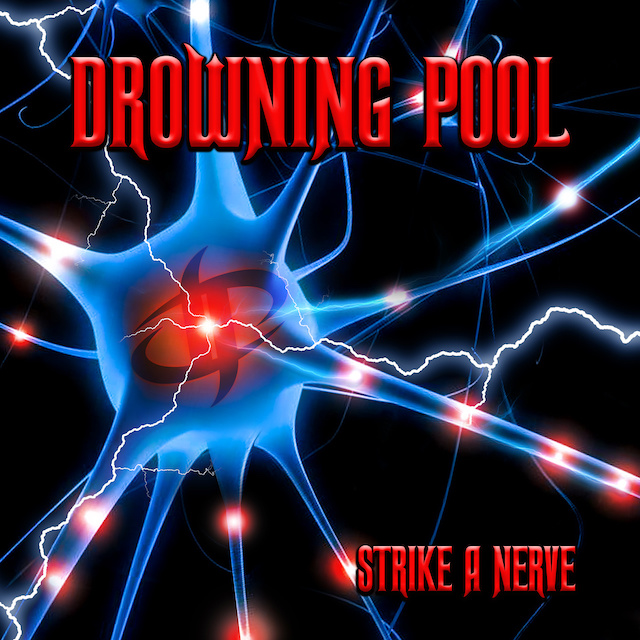 Review | Drowning Pool – Strike A Nerve
T-Boy / UMe label
It's the year 2001 when the alternative and metal world is singing loud to the banger ,,Bodies". Let the bodies hit the floor was a major success for the band. Finally, because they were already active for five years. While riding the wave of success straight to the top, the Drowning Pool universe came to an immediate halt just one year later with the sudden passing of lead singer Dave Williams.
WHO IS BEHIND THE MICROPHONE?
Some bands would have called it a day and leave the stage, but not these guys from Dallas, Texas. In 2003 Drowning Pool released their second album 'Desesitized' with new singer Jason "Gong" Jones behind the microphone. Two years later Jones decided to leave the band and he was replaced by Soil singer Ryan McCombs, who performed on the next two records. Unfortunately, also this combination wasn't meant to be, so in 2012 a guy named Jasen Moreno took over the mic.
DROWNING POOL STRIKE A NERVE
And guess what? Two records later, this guy Jasen Moreno is still in the band when Drowning Pool releases the brand new third album 'Strike A Nerve'. The 11 new tunes definitely strike the nerve of every Drowning Pool fan. It's just a question how many are still left? The early success of the debut album 'Sinner' is long gone and the mainstream fans might have disappeared.
Kudos to the band for still fighting and rocking their shit out, in memory of Dave Williams who was a one-of-a-kind singer and performer.
Release date: 25 August 2022