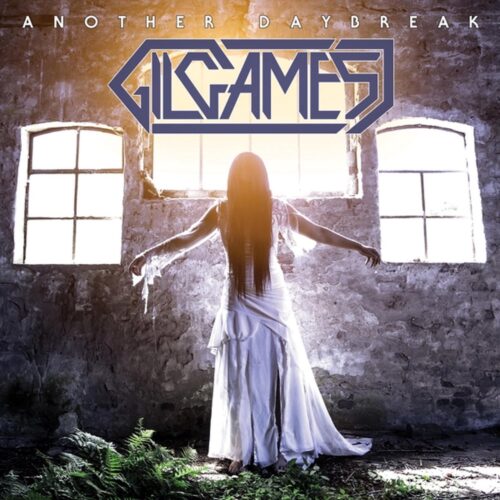 Review | Gilgamesj – Another Daybreak
No Dust Records
People who have been following the Dutch rock scene for some decade or five (of which I am one) might have heard of the formation Gilgamesj hailing from the city of Leerdam. Starting out in 1975 (!) the group never made an enormous impact and lived in the shadow of more popular Dutch acts like Teaser, Vandenberg, Picture, Horizon, Highway Chile, Turbo, Bodine, Vengeance and Helloise. In the early eighties the band was picked up by the Dutch label Rave On Records, and was featured on the compilation LP 'Metal Clogs', together with Frankenstein, Impact and the Belgian group Crossfire. Later Rave On Records also released the four track EP 'Take One', a record that was a milestone in the career of the band at that time. Somewhere in 1995 the group disbanded and the members each went their way.
REUNION
Gilgamesj reunited for a gig somewhere in 2008 and has been active on and off since that gig. Recording this album has taken some years as they were not in a hurry, realising that playing in a band was just a hobby. The urge to 'make it' was not there. Taking their time and not being under pressure for meeting a time line has finally paid off with still two original members in the line-up. Singer Frank van Stijn and guitarist Gerrie den Hartog have been at the helm as today the band counts six members. In 2022 the group finished their recordings and were put in touch with the small Dutch label No Dust Records. Label owner Henk van Delden signed them and even a release in the good old USA has been locked in it seems.
TEN SOLID SONGS
'Another Daybreak' contains ten solid songs and the album has a decent production. Gilgamesj has not changed very much in all these years being led by the excellent voice of Van Stijn (father time obviously has not harmed his vocal cords) and the excellent guitar work by Den Hartog and the other guitarist Sylvester van Leeuwen. This guitar duo is key for the melodic rock style of the band (listen to the excellent melodies and thoughtful solos) where keyboardist Chris van Hoogdalem finds the space to colour the music with his interludes. Add to that a solid and steady bass and drum input and you have a veteran outfit that is on top of things.
EIGHTIES
The classic style rock might sound outdated for some as it does sound very eighties indeed but who cares? 'Another Daybreak' might not break record sales or musical boundaries but is good enough to stand on its own feet and it will give the band the inspiration to carry on. It has taken them years to get that first and full album out of their system and who knows this might be the thing to really kickstart this group. They might not be 18 anymore but the rock and roll fire in Gilgamesj has certainly not been put out. Interested? Check out www.nodustrecords.com for more info.