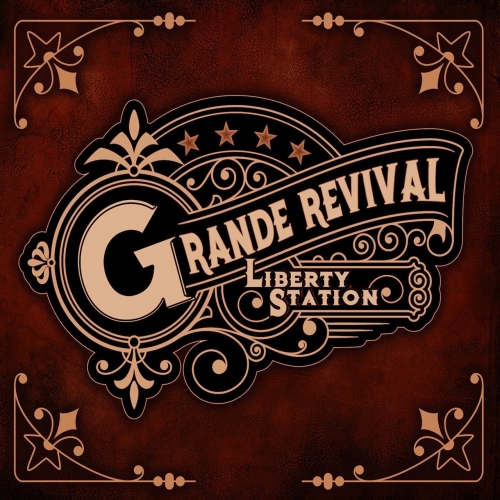 Review | Grande Revival- Liberty Station
Grooveyard Records
Grande Revival is a brand-new project where two veteran blues rock guitar slingers/singers have joined forces. Craig Erickson and Dirty Dave Osti have already distinguished solo careers with multiple albums on their C.V. but on initiative from Grooveyard Records executive Joe Romagnola have teamed up.
SOBER AND BASIC
Using the help of Anthony James Tuco (bass) and Cosmo Benz (drums) the duo each wrote five songs where they trade licks and have several guitar duels that will please fans of the blues rock genre, while sharing the vocal duties. Craig and Dave produced the record themselves with the help of Joe Romagnola and it is a production that has been kept pretty sober. The sound is pretty basic, all attention is focussed on the playing and singing and there is no room for fancy gimmicks. They let the music do the talking and prove that even in the blues rock genre you can create an enormous amount of variety. With ,,Cabin In The Country'' there is even a sort of a country influenced semi rock song to be heard but the bulk of the songs are guitar driven.
SOLID AND STRONG
The best song for me is without a doubt the title track with a guest role for Greek guitar god Stavros Papadopoulos. The album closer ,,Big River Moon'' is also a great song. If you are looking for a similar act I would say that this record is (partly) in the same vein as the latest Outlaws effort 'Dixie Highway'. Which should make you conclude that Grande Revival also touches the southern rock style as well and that is certainly the case although it is not their main thing. At the end of the day 'Liberty Station' is a solid and strong effort by Dirty Dave and Craig that will go down as a treat for a general blues rocker that doesn't mind some extra variety.