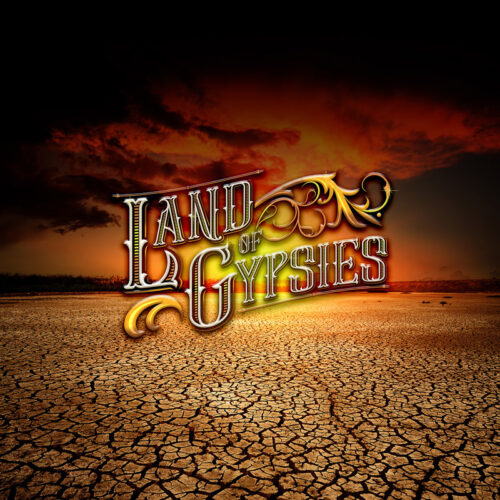 Review | Land Of Gypsies – Land Of Gypsies
Frontiers Music srl
A few albums that I like to play from the vault are 'XYZ' and 'Hungry', both by the band XYZ featuring singer Terry Ilous and bass player Pat Fontaine. Two French rockers that moved from hometown Lyon to Los Angeles somewhere in the eighties following their rock and roll dreams. Especially that 1989 by Don Dokken produced first album was filled with explosive heavy rock with superb vocals by Ilous who showed of a range that was almost second to none. The band was predicted to have a great future and after that first album Capitol/EMI snatched the band up. Their 1991 album 'Hungry' (with Neil Kernon and George Tutko as producers) was not as explosive as the debut but still very good. Yet nothing happened for the band that for their third record 'Letter To God' ended up on MTM Records, a quality German rock label.
GREAT WHITE
By that time the grunge movement had started so the interest for bands like XYZ and many others became almost non-existent. The band is still together for as far as I know but has not released any material recently. In the period 2010-2018 Terry Ilous was also singing with Great White as replacement of Jack Russell, releasing two albums in that period that were okay but not extremely spectacular to say the least. Somewhere in 2018, according to Great White guitarist Mark Kendall, the chemistry between Ilous and the rest of the band was gone and Ilous had to read on the Internet that he was replaced with Mitch Malloy. A weird situation.
NEW ADVENTURE
Now for Terry Ilous it is time for a new adventure being supported by producer/bass player Fabrizio Grossi (Supersonic Blues Machine), guitarist Serge Simic (also Supersonic Blues Machine) and drummer Tony Morra. First starting out under the banner of Gang Of Fools but now working as Land Of Gypsies the eleven songs on the self-titled debut record make perfectly clear that Terry Ilous still has a very decent set of vocal pipes.
Musically this record can be described as a straight forward melodic hard rock album with some really good songs and also tunes that are, lets us say, a bit more middle of the road. Jeff Northrup (guitar) and Eric Ragno (keyboards) appear as guests. Ragno really colours in a rocker like ,,Somewhere Down The Line'', while also ,,Shattered'' is a cool song. The ballad ,,Rescue Me'' brings out the best in Terry Ilous when you talk about putting emotion into a song.
EXPERIENCED MUSICIANS
,,Get It Right'' is a stomping rocker with blistering guitar parts. It is a pity that not all songs are on the same level here. Not that there are pertinent failures to be heard. With a new band you might give them the benefit of the doubt but you also have to take into consideration that Land Of Gypsies has very experienced musicians in the line-up, so here and there you might perhaps expect or hope for a bit more. With some more consistency in the songwriting I think a second Land Of Gypsies record is something to look forward to but for now this one is at least very acceptable. Fact is though that Terry Ilous is still a singer with a certain amount of class with maybe the song ,,Runaway'' as most prolific example of his current abilities.
Release date 10 December 2021