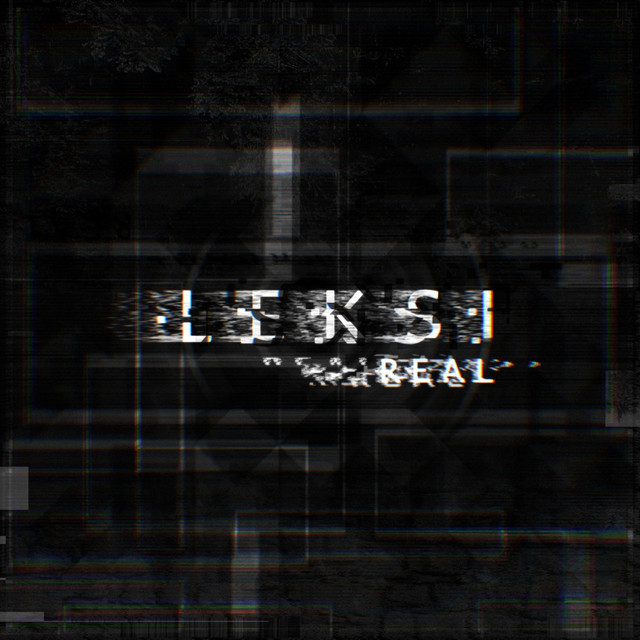 Review | LEKSI – Real
Independent
Multi-talented Alex Hart is best known for his onstage presence on Geoff Tate's US performances, and lately as touring guitar player of Tate's European support act Mark Daly. With Daly leaving the tour because he went back into the studio, Alex was granted the opening slot with his recording project LEKSI, being a much better fit to the Headless-Tate package. Rallying up his band, consisting mainly of the band-of-brothers in Geoff Tate's touring caravan, 'Leksi' Hart took the helm to crush the stages during the remainder of the tour. Impact eminent, we at HBLS discovered `Real', the album released half a year ago, with minimal promotion suffocating. `Real' however is one of those albums we can't dismiss, as proven by Leksi's integral performance of the bone chilling tracks featured. The album features 8 sonic gems to be discovered.
MONUMENTAL HEAVY MELODIES
As much as the songs gripped by the tone-rich performance of Alex and his band, `Real' is a sonic endeavour that stuns the listener. Fusing monumental heavy melodies with subtle meandering guitars and raining riffs, the songs can be peeled back to discover extremely rich structured instrumentation revealed with every spin. Rich in tone and subtle in its elemental appeal, they remain upright in every situation. Whether delving deep for cut-throat carnage, or meandering in the acoustic and burbling electronic spectre, LEKSI manages to constantly impose foreboding ardour.
,,Hold your Breath" blends the gut-wrenching vocals and acoustic guitars of LEKSI into a sonic trap of increasing rhythmic prog breaks and eluding guitars. The contra groove injects discomfort underneath the wailing vocals doubling down on the ear-warming chorus. Guitars are in fine tune and impose sentiment with melodies floating in layers full of harmony. ,,Lean into Me", one Leksi's artistic YouTube videos, maintains the pulsating low throb, but is carved from heavier bass chops and clinic modern rhythms. Emulating with mechanic synth structures, there's a poppy appeal that is drowned in the melancholic waves rolling onto you. Melodies are instantly appealing, yet subdued to the repetitively of beat 'n pulse amidst its multi layered vocals. Suddenly hardening briefly, Alex injects powerful vocals atop the whaling guitars and intensifying drums, the song casually returns to form.
LEKSI HAS A KEEN EAR
Both tracks display Alex 'Leksi' Hart's keen ear as a songwriter able to create variety in recognizable sonic territory. This variation hits full-blown on the album's majority of heavy songs, all held together with the same bright and creative cunning carvings. The opening ,,Reality" storms onto us with its blunt jagged riff and hammering floor drum interaction. The scattering crash cymbal dejects, before Leksi's vocals start to roar and the song is unexpectedly taken into a reflective state. Lush guitars toning down elevating with ethereal melodies and licks to return to raw format again.
Growing intensity welling, the vocals distort with reverb and effects while melancholy strikes the nerve. Spiralling emotive, Leksi belts "pull me back to fantasy, is everything I need. Pull me back to reality and comfort me…" with his voice in 'the zone' before powering up with explicit lyrical accolades, concluding "I am in the lead!" emphasizing power. It is lyrically that Leksi also sets himself apart from the vast majority. It's reflective, personal and powerful. Wordplay on par, he mixes poetry with powerful phrasing, while touching deep. ,,Your Kind" is personal and goes deep with heartfelt emotion. The song is lush melodic, meandering forward. Tone and diversity rich, it shifts in its sonic spectre. Tinkling keys, wonderful harmonic guitar melodies.
FEMALE VOCALS
,,Comatose" is blunter again. Highly melodic in its choral pitch, the band's interplay is sterling. Riffs and chords executed with a tedious edge, keys densening and vocals layered, it sooths as much as it strikes against the grain. It's that contradictive unsettling atmosphere that cuts deep. Wonderful is the riff-rain and polyrhythmic contra beat opening the melodic wonder of ,,Pulse". Heavy strut, powerhouse vocals from Hart, it finds counterparts on the duet section. The female vocals are exquisite, emitting power as much as melody. Melting together in volatility, the harmonies are sublime. Supported by the dramatic interplay with richly orchestrated structures, the song is rolls into a fiery end.
This heavy on the gut breakdown is endured on the powerful ,,Contact", that packs an old school Tool meets Incubus. Low tuned guitars feeding of the progressive grooving beat, they bounce off the melodies. Midway morphing, guitars drizzle over tribal drums with powerful fills, before crying towards a second chorus that is loaded with powerful breaks. Heavy gutted vocals, raw and verbal, inject the anger-laden notes. Distorted guitars call in ,,Surreal". Acoustic guitar chords fused onto a growling bass lick take the helm, the song ramps up to wonderous instrumental structures discharging in sudden short riffs unloaded. A nesting melodic chorus and dreamy vocals fall into breakdown increasing in heaviness. Hart belts a wonderful and diverse vocal job switching emotions. Oozing in the close-harmony chorus it blends perfectly with the harmonized guitars and ramps for that larger-than-life Grande finale.
LEKSI – THE CONCLUSION
,,Reality" kicks `Real' into gear with ,,Surreal" making it die out in a bliss. The album in between unravels a sonic concept crafted by Alex 'Leksi' Hart with the help of friends and guests. His brainchild displays a wide variety of styles and rich instrumentation seasoning songs that nest deep in your heart and soul. Tons of tricky rhythm changes and labyrinthine textures amidst crushing riffs and exaggerated pace dynamics, the album fuses different progressive spectres. Leksi's gut-piercing emotional vocal-translation of the lyrics is top shelf, and the denoting atmospheres created breathe life into them. Mainly a breeze growing into a storm, ever so often disrupting like a tornado of emotions mallocing through dramatic progressive tidings and loud riff rage.
`Real' is a gem for prog heads clinging to the experimental side of the genre. Where borders fade and night turns into day, LEKSI explores horizons of light and dark.