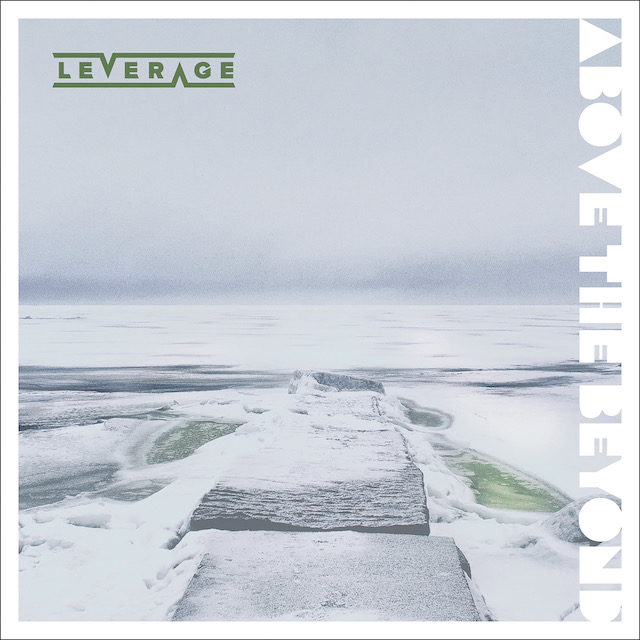 Review | Leverage-Above The Beyond
Frontiers Music srl
Finnish rock band Leverage made a comeback some three years ago. It was after a hiatus of some eight to nine years with their fourth record 'Determinus'. It was with that album the group introduced their new singer Kimmo Blom and also a new guitarist in the person of Mikko Salovaara.
STYLE
Style wise Leverage was not the easiest band to pinpoint, moving between symphonic rock, heavy rock and even progressive metal. And that trademark of the band is also very noticeable on this new release 'Above The Beyond'. Except for a few tracks Leverage songs go beyond the five minutes and could end somewhere in the nine-minute region.
,,Silence'', the closing track of the album is with its playtime from just over nine minutes by far the most epic track on the album. It goes all over the place and that variety in songs and sounds is key for Leverage. With big choruses and changing the mood of the songs quite regularly Leverage takes you on an interesting musical yet melodic and entertaining journey. Even with some pompous elements. The ballad ,,Angelica'' features a majestic vocal performance by Blom. It has these light and distinguished folk influences that adds another musical flavor to the already exorbitant pallet of sounds and arrangements.
PATIENCE
'Above The Beyond' is not an album that might grab you straight away. This album really needs to grow on you. If patience is one of your virtues you will find that with time Leverage will completely convince you. You will start loving this album as it is melodic, moody and full of instrumental and vocal variety. Although ,,Silence'' for me is the best song on the album also ,,Under His Eye'', ,,Angelica'' and ,,Falling Out Of Grace'' with its mystic intro are absolute tracks that contribute to a very pleasant and adventurous experience when you inhale all the good this record has to offer.