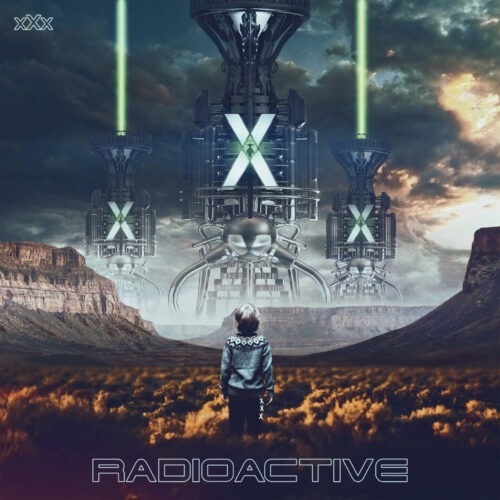 Review | Radioactive – X.X.X.
Frontiers Music srl
Swedish multi-instrumentalist/producer/song writer Tommy Denander presents the fifth Radioactive album. It is a project that is close to his heart. As he has been working a lot for Escape Music the last couple of years at various projects and productions and the last Radioactive album 'F4ur' (released in 2015) was released on that label, I am slightly surprised that for the new chapter of Radioactive he has signed with Frontiers.
STRING OF GUESTS
As has become a tradition for all Radioactive releases a string of guest appears on 'X.X.X.'. The list of guest singers that have worked on Radioactive albums is enormous and is now extended with the names of Robin McAuley, Jerome Mazza, Robbie LaBlanc, Daniel Byrne, Christian Ingebritsen and the one and only Clif Magness. For the song writing Denander got some help from world famous producer Mutt Lange (Def Leppard, AC/DC), Erik Grönwall (New Horizon) and drummer Olle Romo (who shared drum duties on this record with Neil Anami) with Tommy Denander taking take of guitars, bass and keyboards. Jerome Mazza and Robbie LaBlanc sing on three songs each, Robin McAuley has two contributions while the remaining three songs have been divided by Ingebritsen, Byrne and Magness.
MELODIC DREAM TEAM
All this talent gathered together on 'X.X.X.' form a true melodic dream team, that is for sure. But it all depends on the quality of the songs and the production. In both cases Tommy Denander has taken care of business. 'X.X.X.' has a 'modernised' classic rock sound and compared to some other Radioactive albums it seems to me that this one is a bit heavier over all, with more up-tempo rockers than ever (,,Drag Me Through The Mud'' is really up-tempo for instance). Also album closer ,,California Ways'' with Clif Magness singing is full of energy and beans including a monster solo. Nothing wrong with that in my book. The more energetic character of the whole album is an added plus.
Denander deserves all credits for moving with the times on 'X.X.X.'. Not purely AOR anymore but more straight forward and rocking in your face with some astonishing vocal performances on top. Some 30 years after the first Radioactive album the fifth one carries on a tradition of Tommy Denander delivering immaculate music with a little help of his friends. Make sure you do not miss out on this one!
Release date: 11 March 2022