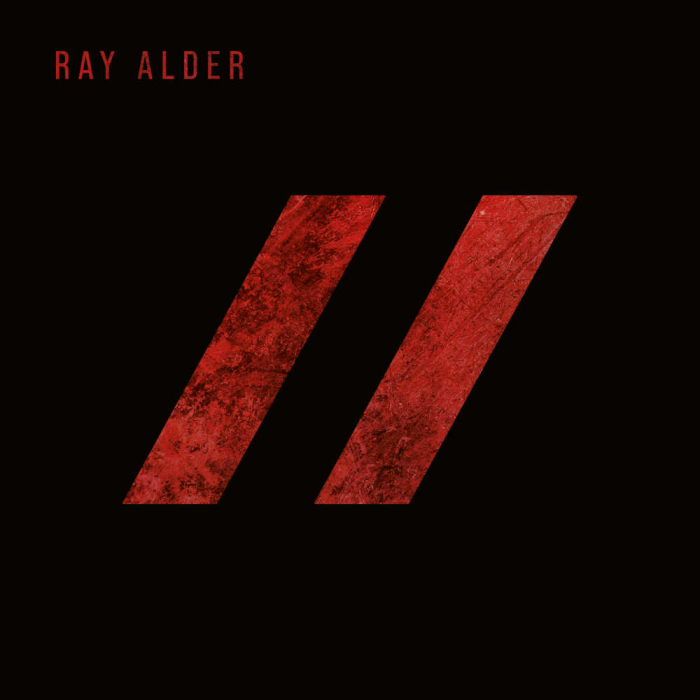 Review | Ray Alder – II
Inside Out Music
'What The Water Wants', Ray Alder's first "real" solo album was one of the rock highlights of the year 2019. It was an utterly amazing listening experience and that was of course due to the superb throat of Ray! Now, almost four years later Ray Alder releases 'II' and this one is even better – yes, that is possible –  than his previous one and Alder, one of the best – maybe THE best – singers in heavy music gives me goosebumps from the opening track ,,This Hollow Shell" till the closing song ,,Changes".
DARKER HEAVIER LONGER
Compared to tracks on 'What The Water Wants,' the nine songs here are definitely darker, heavier, and longer and they certainly remind me more of the typical, extraordinary Fates Warning sound! ,,This Hollow Shell", clocking in over six minutes, opens this awesome album and right from the start I am hooked. A magical song with top notch vocals and a heavenly superb soaring guitar solo in the middle. What an opening and one asks oneself, can it get any better that this? Yes, that is indeed possible as there are absolutely no fillers on this album and every song is a musical prog rock/metal gem without a shadow of a doubt.
,,Hands Of Time", originally meant for 'What The Water Wants', is a true bombastic and explosive track, while ,,Waiting For Some Sun" is kind of ballad-like and the closing track, probably one of the best on the album, is rather mellow; an exotic, almost prog metal waltz filled with beautiful melodies and heavenly vocals.
PROG METAL
Alder, worked with the same musicians – Mike Abdow (guitars, bass guitar), Tony Hernando (guitars, bass) and Craig Anderson (drums) – as on his previous solo album. Hernando composed three tracks and Abdow six.
RAY ALDER – MUSICAL HIGHLIGHT
'II' is another musical highlight in the career of Ray Alder, again a MUST have album for Alder and Fates Warning fans. As I already stated before: this man can sing like hell!!! Play it LOUD and enjoy; one of the highlights of this year already!
The limited edition first-pressing CD version will come in a Digipak format with a bonus track: ,,This Hollow Shell (acoustic version)''.
Release date: 9 June 2023