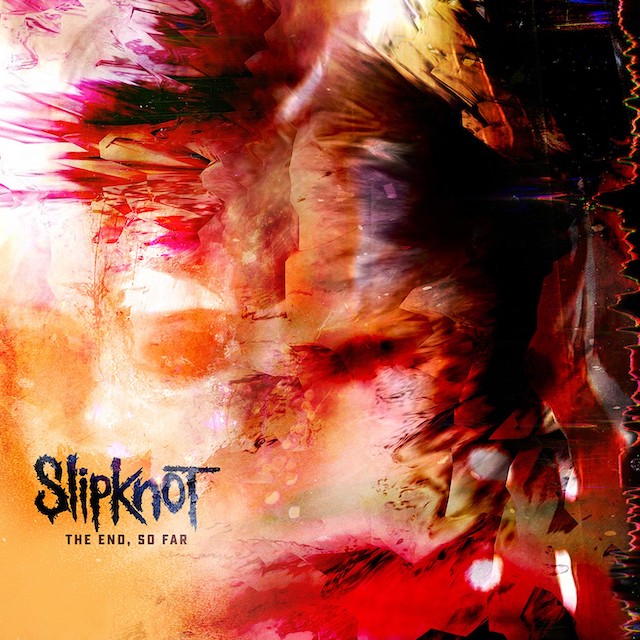 Review | Slipknot – The End, So Far
Roadrunner Records
When a band releases an album called 'The End, So Far', it will also start the rumours immediately. It has been three years since Slipknot released 'We Are Not Your Kind' and with `The End, So Far' they release now album number seven. With just the album title in mind, it sounds like a farewell, a bittersweet goodbye of a band that is still on its peak since their debut in the late 90s. But while the haters hope for the best, the almost 25 years old reign is not even close to an end. 'The End, So far' refers to the end of their partnership with Roadrunner Records, which Slipknot worked together with since the beginning of their career. Actually the new album is basically just the closure of a chapter to start a new one. 
GOD MUSIC
And this chapter starts very spheric with the opener ,,Adderall" to jump straight into the trademarks every Slipknot fan expects. And that are Corey Taylor's charismatic voice, chaotic percussion, guitars sharper than a knife and sound layers you would want to hear from a nine piece band.
Percussionist Shawn Crahan explained in an earlier interview that the band would work on "God Music" as a description of the new album. Well, it's a big announcement, but if you know Slipknot they never delivered anything below this bar anyway. If 'The End, So Far' is indeed "God Music" be well prepared for what's next to come. If the apocalypse is near, Slipknot will for sure deliver the soundtrack to it.
ENTERING THE CHARTS
Three songs out of the twelve tracks in total made it already to the public ear by being released as a single. ,,The Chapletown Rag", ,,The Dying Song (Time To Sing)" and ,,Yen" all received an amazing reception by entering the charts. Not that this came as a surprise. The remaining songs can be heard now with the release of the full album, which will, collectors hold your breath, released in nine different versions. Well, that's the downside of a nine-piece band.
Thus, this might be the end of an era, but definitely not the end of a band. Long live Slipknot!
Release date: 30 September 2022