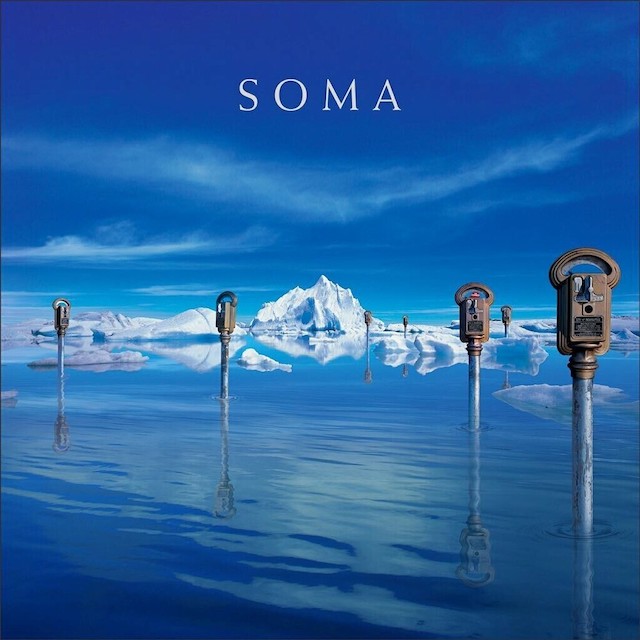 Review | Soma – Headed For The Zeros
Escape Music
Ever heard of the group Soma from the USA? Me neither. It turns out that we are dealing here with an album that was recorded in 1996 but never released due to record company politics.
JOHN KALODNER
It turns out that guitarist Stephen DeAcutis and singer/drummer Ed Collins already had recorded an album and that via Cinderella's bass player Eric Brittingham that album landed in the hands of A&R guru John Kalodner from Geffen Records. He contacted Collins who by then had moved on and had started writing songs with guitarist/vocalist Doug Henthorn. Kalodner liked their material as well and brought in producer Kevin Shirley (Bonamassa/Journey) while the band that now was called Soma decided to add DeAcutis to the mix together with bass player Mark Mathews. The band recorded their first album at the famous Rumbo Recorders (where 'Appetite For Destruction' by Guns N' Roses was recorded) and designer Hugh Syme (Aerosmith/Rush) was asked to do the album cover design. Although all these big names were involved for whatever reason the album never saw a release and disappeared into a warehouse gathering dust.
KHALIL TURK
Escape Music owner Khalil Turk is a man that has been releasing some forgotten jewels before and he managed to get the rights to 'Headed For The Zeros', the first and very likely only album by Soma. It seems that the album is limited to 1000 copies only which is understandable as hardly anyone ever heard of this group and it is not that the involved musicians became household names in the rock world later on.
WHAT HAS SOMA GOT TO OFFER?
That is the question… What has Soma got to offer? After hearing the album for some two weeks now I still have difficulty to pinpoint what Soma is all about. Yes, it is melodic rock with progressive stints in there as well but a clear line is somehow difficult to find. This band does not really sound like anybody else and that might have been the main reason that 'Headed For The Zeros' did not get released. What kind of audience can you aim at with this album? That must have been the key question in 1996 and in a way that is still the question now.
Fact is that the sound of the album is certainly not too old fashioned for 2021/2022 and it is also a plus that Soma is a group that follows their own lead with their melodic progressive songs, but the fact also remains that after two weeks of listening not a lot has stuck to my mind. The record has some decent songs, the playing is very adequate but has not the ability to take the listener by storm. I wonder if Escape will manage to sell their 1000 printed copies. I have bought one and I don't regret it. Maybe progressive rockers should stick their nose into this record. They might find something of their liking.