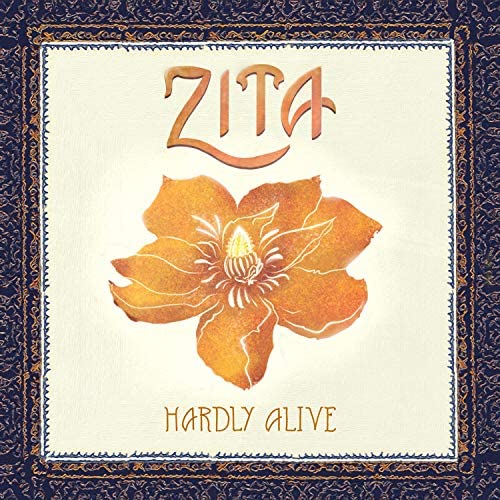 Review | ZITA-Hardly Alive
Independent
Repowering the true rock and roll vibe Zita is taking things serious on their full-length debut album 'Hardly Alive'. Grinding modern rock with traditional influences of Led Zeppelin, Aerosmith and Bad Company, the band brings serious swagger to the plate. Hailing from the greater New Orleans area, their music is true as a heartbeat making Zita a serious contender for the rock top charts of the future.
Sandpaper Rough Vocals
Starting a review with utter than praise is not my regular cup of tea. Zita however features a captivating drive and thrive instantly aiming at the heart of rock aficionados. Their appealing energy is perfectly captured on 'Hardly Alive' that spits fire from the opening ,,High Rise" onwards. Kai Melancon's powerful drums pitch it into action. Brad Keller's throbbing low end bass paves the classic sound solid with Dylan Caillouet and Bradford Lewis' guitars raw in the front end of the mix adding to the excitement. The song's vocal line is somewhat reminiscent to Zep's ,,Rock 'n Roll" but it just packs a different stride. Completing this heavy rock potion like no other is Michael Mullen with his sandpaper rough vocals. Pitching high and whaling, he packs the exact right rough edge to orbit their sound: Intense soul and great strut.
Whether you play the heavy grooving ,,The Wife" with its intense drumbreaks and powerful bass line, the title track with Mullen rocking out heavily displaying muscles towards a slick chorus, or the prancing ,,Magnolia Soul" adding Hammond swirls to the potion, ,'Hardly Alive' runs on heartfelt power and passion. No mediocrity, nor mishaps, Zita blooms with intensity and great bluesy rock 'n roll marksmanship. Absolutely tasteful is ,,Smoke" with its laid-back groove and remarkable atmosphere of guitar plucking. The song lingers onwards bluesy and features a gripping close harmony chorus and vocal sections. Crying out with withheld power and ache.
Pole Dancing
Tapping a different vein is the bass opened heavy swinging ,,Sweet Desire" with its harmonies and guitar strut. Booties swinging the song sees serious pole dancing ahead. All finding elusive power and appeal in the organic open structure of the mix, making it sound drop dead honest and beautiful. The vibe is intense and it packs grit delivered with radiating confidence.
,,The Fall" opens with buzzing heavy riffs and tasteful whammy slow hand playing topped off by Mullen's whaling vocals. Rougher edges, stretching notes, he adds face with guitars screeching and howling occasionally. Midway it rolls out an intense close harmony guitar interaction with middle eastern scales over rolling drums and heavy bass, with Mullen switching to a lower register aligning musically. Pitching solo takes the song to a grandiose ending. 'Hardly Alive' dies out with a potion of the same throbbing strut and guitar power delivered in the heavy rocking ,,Freedom", featuring rousing outcalls raising fists.
Muscle Cars
'Hardly Alive' is a high potent powerpack charged with classic rock and tremendous energy. Not the whiff Tesla Lithiums, but a power cell driving 60s Corvettes and Mustangs. Muscle cars from the greater days of rock. Real engines driven by real power, with Zita at the wheel pushing the pedal down to burn rubber.