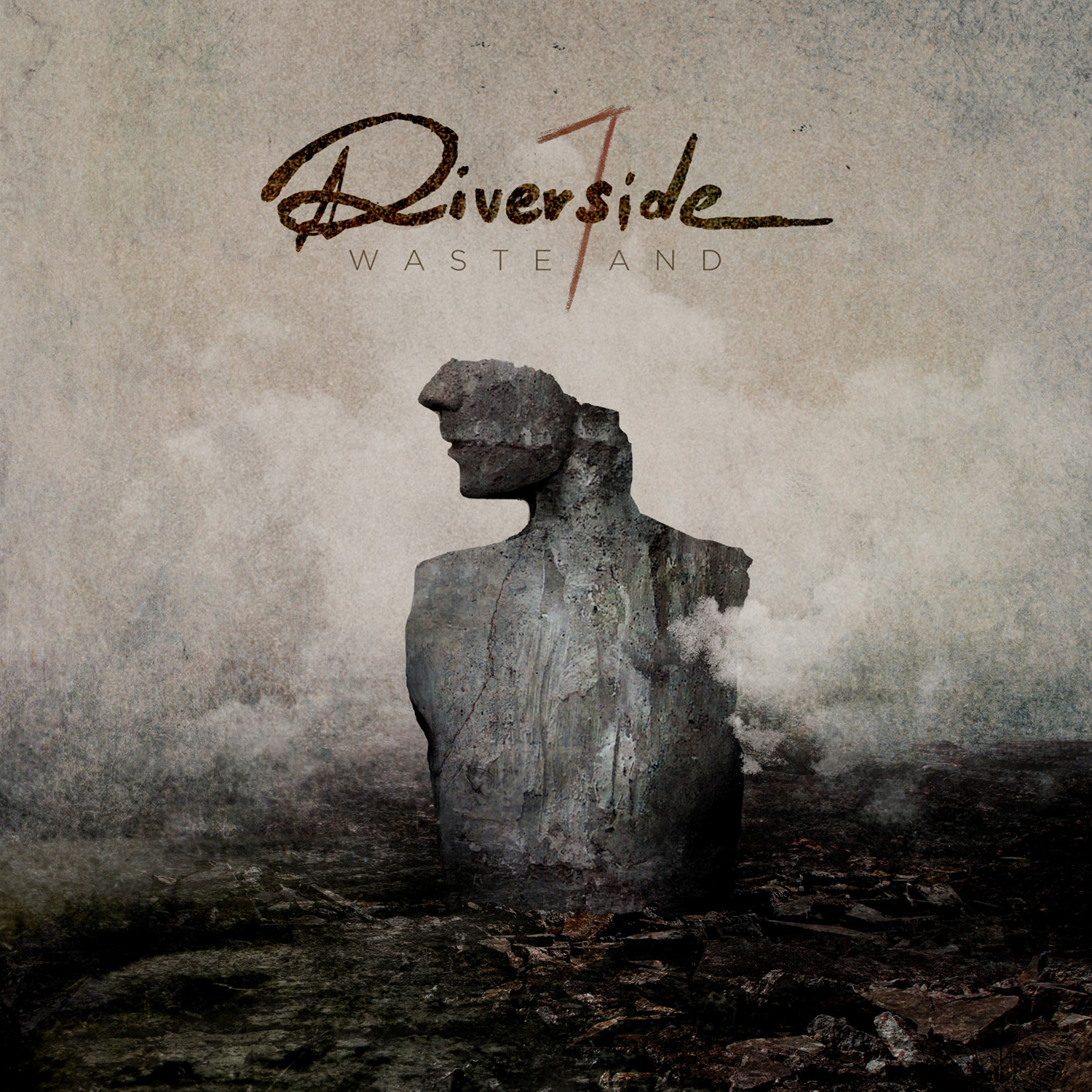 RIVERSIDE-Wasteland
Inside Out Music
I think it's safe to assume that Riverside's latest studio release `Wasteland' is one of their most important and essential releases in their extensive catalogue to date. Not only is `Wasteland' their first full-length studio album recorded as a trio since the sad and untimely passing of guitarist and co-founder of the band; Piotr Grudziński but this particular album also marks a new musical chapter and a somewhat new direction in the exceptional seventeen year career of the band.
Michał Łapaj [Hammond organ and keyboards], Piotr Kozieradzki [Drums] and main composer and lyricist Mariusz Duda [vocals, guitars and bass] decided during a photo shoot at the Polish seaside that Riverside should remain as a trio. Or as Mariusz puts it; "Many of our fans can't imagine an album without Grudzień and for some of them the band ceased to exist when he died. We have to prove that we are able to survive not only by playing concerts but, most of all, by recording a new album".

Many of their fans [including myself] assumed more or less that Maciej Meller would automatically become a permanent member of the band. After all, he had done such a marvellous job as lead guitarist during the shows that Riverside did after Piotr Grudziński's passing. But as we all know by now Riverside decided differently.
Mariusz took over most of the electric and acoustic guitars duties in the studio [along with his usual vocal and bass work] and to be honest, he did an amazing job doing so. Although Maciej didn't become the official fourth Riverside member he did become the official live guitarist for all upcoming live shows and he recorded some excellent guitar solos on some of the songs on this album such as ,,Guardian Angel'', ,,River Down Below'', 'Acid Rain' and the, over the 9 minutes clocking, instrumental ,,The Struggle For Survival''. But Maciej was not the only guest guitarist on this album; Mateusz Owczarek, a young talented guitarist who played earlier with Riverside during their memorial concert for Piotr Grudziński in Warsaw, appears on this album as a guest guitarist during the heavy and punchy ,,Vale of Tears''.
This all led into a more heavier, direct and grittier sound in the guitar department on this new album and I have to admit that it took me a few hours of listening to become completely familiar with this somewhat new direction. But gradually, upon each new listen, I discovered a new layer of an ingenious musical twist that made me come back for more. The song that initially encouraged me to listen to this album over and over again is the beautiful subdued sung ,,Guardian Angel''. Riverside has a plethora of well written ballads in their back catalogue such as ,,Acronym Love'', ,,Conceiving You'' and ,,Loose Heart'' but the ballad ,,Guardian Angel'' is of a whole another level of emotional intensity. This song has one of Mariusz's most beautiful recorded vocal performance ever!
Of course ,,Guardian Angel'' wasn't the only song that drew me constantly back to this album, on the contrary! ,,Acid Rain'' excels with some of the Riverside's catchiest musical hooks, especially during ,,Part II. Dancing Ghosts'', which has all the ingredients to become a future fan favourite. The beautiful, slow-paced and heavy ,,Lament'' features a certain Michał Jelonek on violin, which is also a first for an Riverside album. Violinist Michał Jelonek also appears on the album opener; ,,The Day After'', a short a cappella intro sung by Mariusz which sets automatically the tone for the lone and desolate theme of `Wasteland' ["surviving a post-apocalyptic world"] that runs throughout this album. This theme also serves as a metaphor for the sudden death of Piotr Grudziński, the uncertain period that followed thereafter and the process of reinventing the dynamics within the band and subsequently the survival of the band as a whole.

There are a lot of highlights on this album but the standout tracks on this album are for me the aforementioned ,,Guardian Angel'', the soothing ,,River Down Below'' [with an outstanding guitar solo by Maciej Meller], 'Acid Rain' and the 8+ minute Prog epos that is ,,Wasteland'' [especially the phenomenal heavy breakdown during the midst of this song is worth mentioning].
Don't be mistaken by my initial reserved impressions of this album. Riverside's latest studio-effort might need a few listens to fully grab you but when it does… then there is no way to escape the emotional roller coaster that is `Wasteland'! I applaud Riverside for making such a great comeback album and encourage everyone to fully immerse themselves into this new chapter of the band!