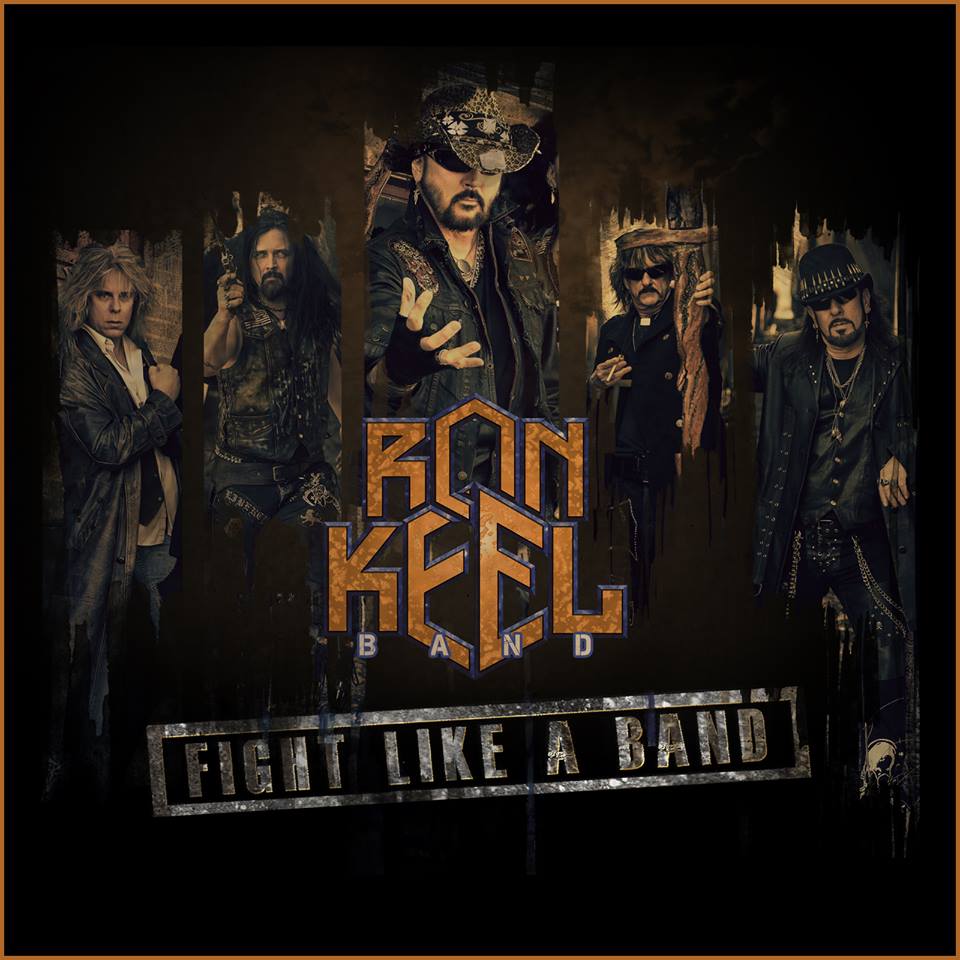 RON KEEL BAND-Fight Like A Band
EMP Label Group
During the heydays of hardrock and hair metal, Ron Keel's band KEEL had large audiences raising their fists to the band's rock anthems ,,The Right To Rock" and ,,United Nations", which went in hot rotation on MTV worldwide and radio stations across the globe. Though Keel relayed on basic rock ingredients, and simple song structures, the man proved to have a gift in writing ear mingling melodies and gripping choruses. As the hair metal wave declined the band disbanded with Keel, the band, only returning to the stages occasionally, and Ron focusing on a songwriter career in country rock mainly. With Ron Keel Band, Ron and his tribe return to form. Though the heydays are long gone, the genre is reoccurring on the radar, with fans lingering for the good old days and celebrating their beloved genre. It's this revival that saw many classic rock bands emerging from their tombs, back by 'popular' demand. Ron Keel jumped on this wagon steering clear from his country rock career and returning to Keel-form with his brand new release.

The ingredients of his past at hand, Keel and his band crafted some pointy melodic rock songs, frequently also injecting them with Ron's country music background or traditional Americana roots rock elements (,,Rock 'n Roll Guitar", ,,Hey Man" and ,,Long Way Down"). Overall it is not shocking, but the 13 songs delivered are all well crafted, focusing on melody and chorus. All tracks nest in your head easily and the tracks spark your addiction for old school classic hardrock and hair metal. Blistering guitars, excellent soloing, and solid foundation of drum and bass pull forward. Ron's raspy and roaring pipes have stood the test of time, and his lyrics are simple but hymnic. It all enrols with passion for the traditional genre and the deliverance is top notch. With Keel at the throttle, the pace is all over pretty persistent and when he takes his foot off the gas, Ron always creates some magic, like with the steel guitar-fused ,,Good Times Bad Times", the powerful slow mover ,,Fire In The Rain" and the semi ballad ,,Just A Cowboy" tinging with Bon Jovi's ,,Dead Or Alive"-vibe remotely. It draws from the famous BJ song and also hints towards that band's other classic ,,Living On A Prayer" story wise. ,,Hearts Gone Wild" is a ¾-paced track powered up by smeared keys and popping drum kicks. The lyrics are corky and simple, but the sing-along infection is high. There's some tongue in cheek with the David Lee Roth reminiscent opening to the Crüe/strip joint injected ,,Girls Like Me", revoking the 80s on all accounts. A honkytonk piano adds to the pleasure. It's simple and somewhat dated, but delivered with honesty and panache by a band that fires on all engines.
Aside the 11 new tracks, Ron and his band rerecorded one of my all-time favourite rock ballads ,,Tears Of Fire", as well as their chart topping classic ,,The Right To Rock". ,,Tears Of Fire" still nails it and the hymn ,,The Right To Rock" evokes Ron Keel to lay down a strong and fierce vocal performance.

Ron Keel Band's `Fight Like A Band' doesn't bring anything new to our musical horizons, but it does revive some of those classic-era thrills and excitement. Simple and appealing tracks that nest in your head way too easily don't let go for weeks. The combination of the classic hardrock of the Keel days is spiced up with an outlaw imprint and these traditional ingredients add up perfectly to the limited but powerful vocal capacities of Ron Keel. The man knows his boundaries and always stays on target without letting down. A solid album with an enthusiastic deliverance of rock.


#ronkeel #keel #headbangerslifestyle #hbls