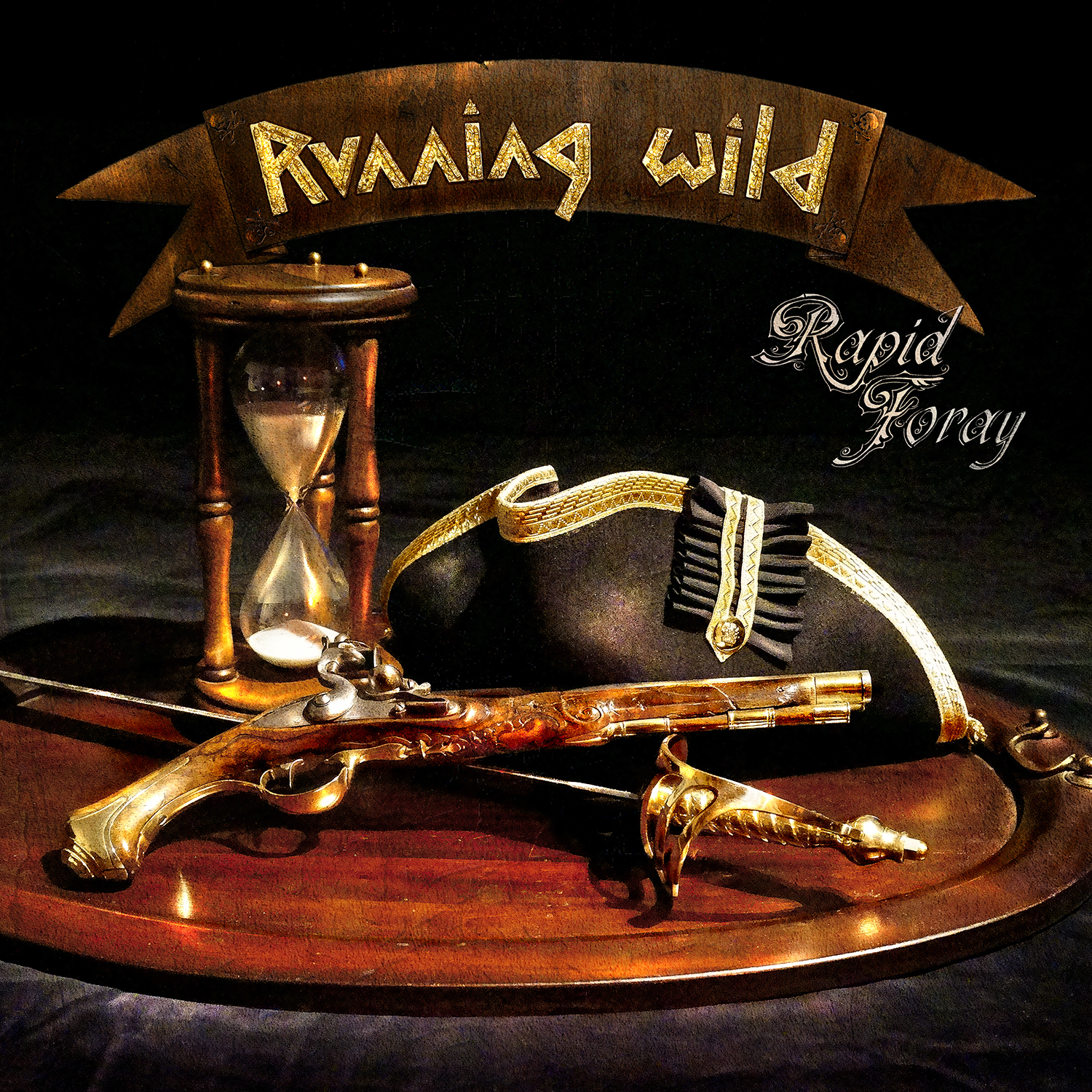 RUNNING WILD-Rapid Foray
SPV/Steamhammer Records
Rock'n Rolf reports back with his pirate metal outfit Running Wild unleashing their 17th album upon the masses. `Rapid Foray' contains the typical trademark metal sound Kasparek and his band made infamous throughout the years: Tons of piratery and rivalry outlined by pretentious steaming heavy metal and chants.
The music Rock'n Rolf unveils on this new studio record isn't renewing nor refreshing. Running Wild leans strongly on the proven musical formula that kept his ship sailing for over 30 years now. His `Hey Ho' spirit and chants are boosted by twin guitar harmonies that plough through the stormy metal waves. It is classic and powerful with a fanbase demanding exactly what the band delivers on this new CD. Huge chops of metal, galloping drums and fiery guitars. The music is dynamic and energetic. ,,Black Bart'' and ,,Warmongers'' are trademark Running Wild material. `Rapid Foray' is typical for the band's catalogue and offers hardly any renewal. Amongst the typical RW sound beating we get offered an ambitious work with the instrumental and cinematic ,,The Depth Of The Sea – Nautilus'', that's solid and interesting. It's one of the only songs that manage to capture my attention. The epic ,,Last Of The Mohicans'' also grabs me but is ruined by the limited range of Rolf's vocals. I can't help but wonder how it would sound with (for instance) Rob Rock behind the microphone? Other tracks are again bearing the Running Wild trademark that is simply not appealing to me. `Rapid Foray' is a good listen but after a couple of songs I have heard it all. It's all too predictable. Rolf isn't innovative but maintains at steady depth, which is what his fans want but also limits his market.
I'm labelling this: for fans only!