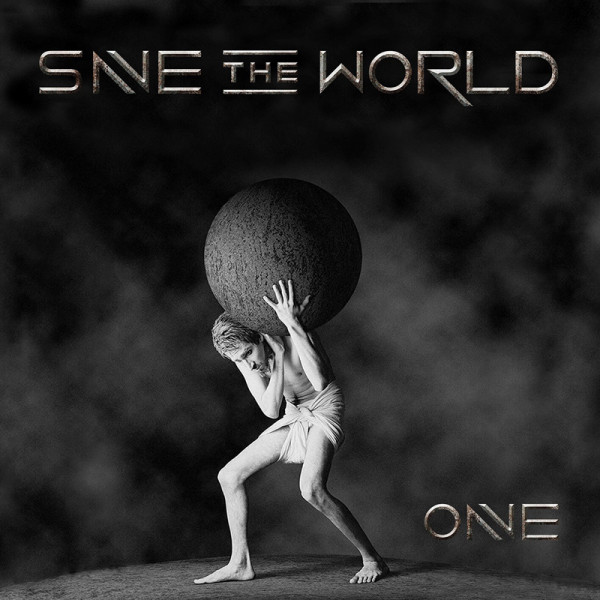 SAVE THE WORLD-One
Frontiers Music srl
Save The World is a US based trio that recently signed a deal with the Italian Frontiers record label. These accomplished professional musicians play the music they love, meaning taking time out of their hectic schedules to form a band and then playing songs with soaring hooks and uplifting messages.
Dan Tracey – Lead and background vocals, electric and acoustic guitars, keyboards, drums. Robert Wright – Bass, electric and acoustic guitars, keyboards, synthesizers, drums, cellos, lead and background vocals plus Jon Wysocki – Drums, percussion; They all have a rich history in the music business for several decades.
This album might be familiar with some of you, because 'One' was already released in 2017 as an independent album. Because it might not have reached all of its potential listeners part of the deal with Frontiers is that this album gets a well deserved re-release.
What to expect? A mix of very well written and arranged songs, recorded by a bunch of top musicians. Add a great production to that and you have a pearl of an album. Some songs have the spirits of giants like Triumph or Boston. Here and there are some progressive elements in the songs, but they certainly do not play the upper part.
Dan has a more than pleasant voice for this type of music.
This is a serious melodic/AOR/arena rock album that can easily compete with other big names in the genre and I am glad 'One' gets a well deserved re-release from their new record company.
Highlights to me are opening song ,,Bleed", ,,Comic Con" (with one of the best chorus hooks I have heard in years), the more progressive ,,Circus Maximus" with a spoken middle piece by Alan Parsons, great guitars and also an amazing catchy chorus. The mesmerizing ,,This Little Pill" and the epic 7 minute journey ,,Princes & Thieves" brings together everything this band/project has to give. The best thing of this release?? It will be released on May 7th, the same day as its new brother 'Two'. Save The World is definitely an asset to the melodic hard rocking genre.