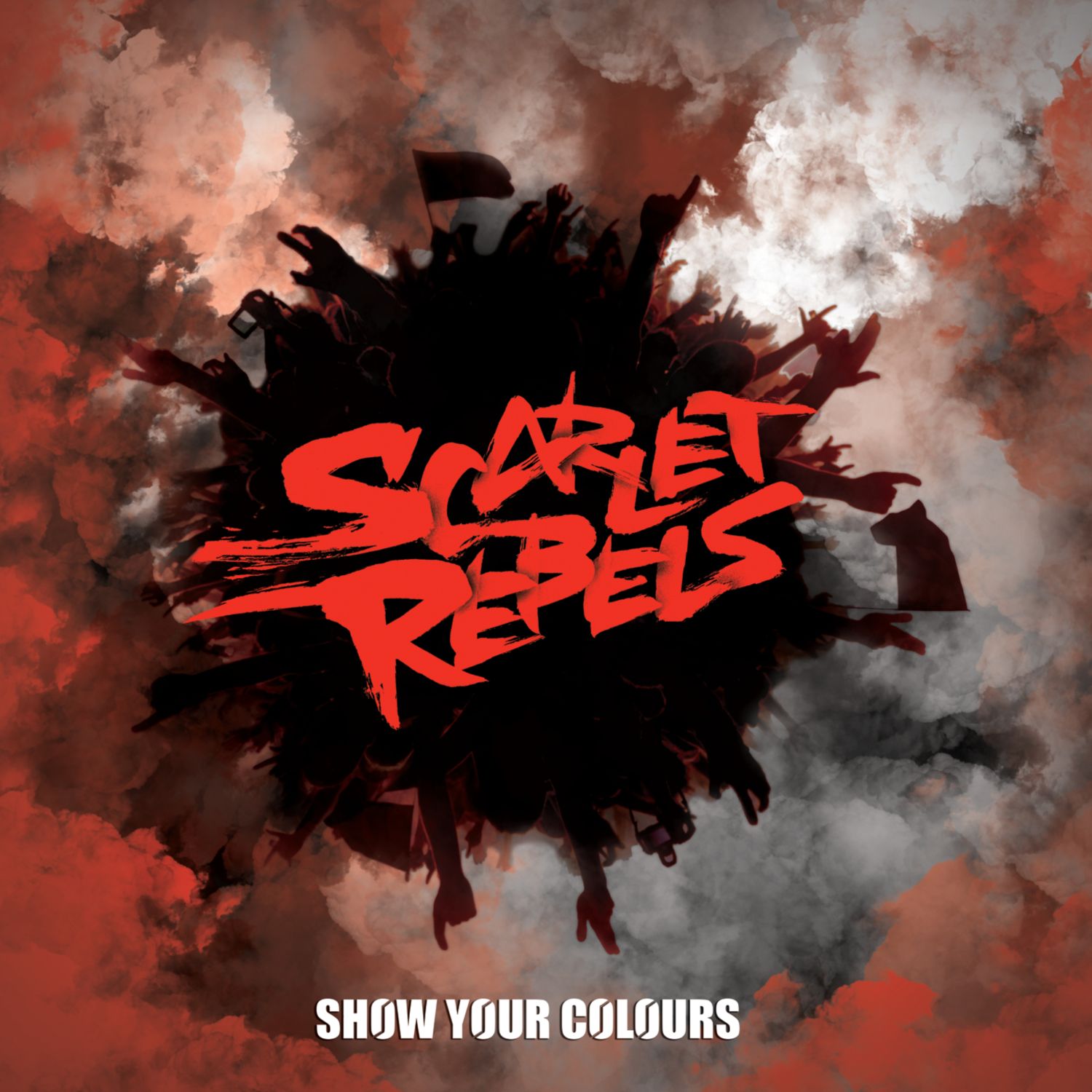 SCARLET REBELS-Show Your Colours
Rock Of Angels Records!
For a band that started out only a few years ago the five blokes together forming Scarlet Rebels (out of Wales) sound already like an outfit that has been together for years on their debut record 'Show Your Colours'. No less than 14 songs are featured on the record and I cannot say that there are any fillers present. Although the songs vary from time to time in quality, style and intensity it is hard to pinpoint any failures, there just aren't any! Robust, energetic, tight, up-tempo and intense are the ingredients that stand out as singer/guitarist Wayne Doyle, drummer Gary Doyle, bass player Wayne 'P' Esmonde, lead guitarist Chris Jones and guitarist/keyboardist Josh Townshend take us along on a hard edged rock and roll ride where there is luckily some room for melody and sensitivity as well. ,,Heal'' is a beautiful and very sensitive track as is ,,Blinded By The Pain''. On both tracks Wayne Doyle shows a very different side of himself and I must say that the man over the whole album is impressive. It is not that Scarlet Rebels is a band that is opening new rock avenues but what they do has clearly heart and soul. Especially the two above mentioned songs really showcase how talented these dudes are when they change the pace and their tune. For me these two tracks are the absolute show stoppers on an album that mostly is filled with hard rocking songs that have stamina, balls and just are without exception a treat for the ears. No fillers, plenty of thrillers so I am wondering how good these boys are going to be in a few years when they have more experience, some touring under their belt and manage to keep things together. Oh yes, listen also to the acoustic based pearl ,,Returning Light'' as this one is just as outstanding as ,,Heal'' and ,,Blinded By The Pain'', although the song is completely different. Definitely a group to keep a keen eye on. Excellent start to begin with, looking forward to their further development!


#scarletrebels @rockofangelsrecords #headbangerslifestyle #hbls #awayoflife