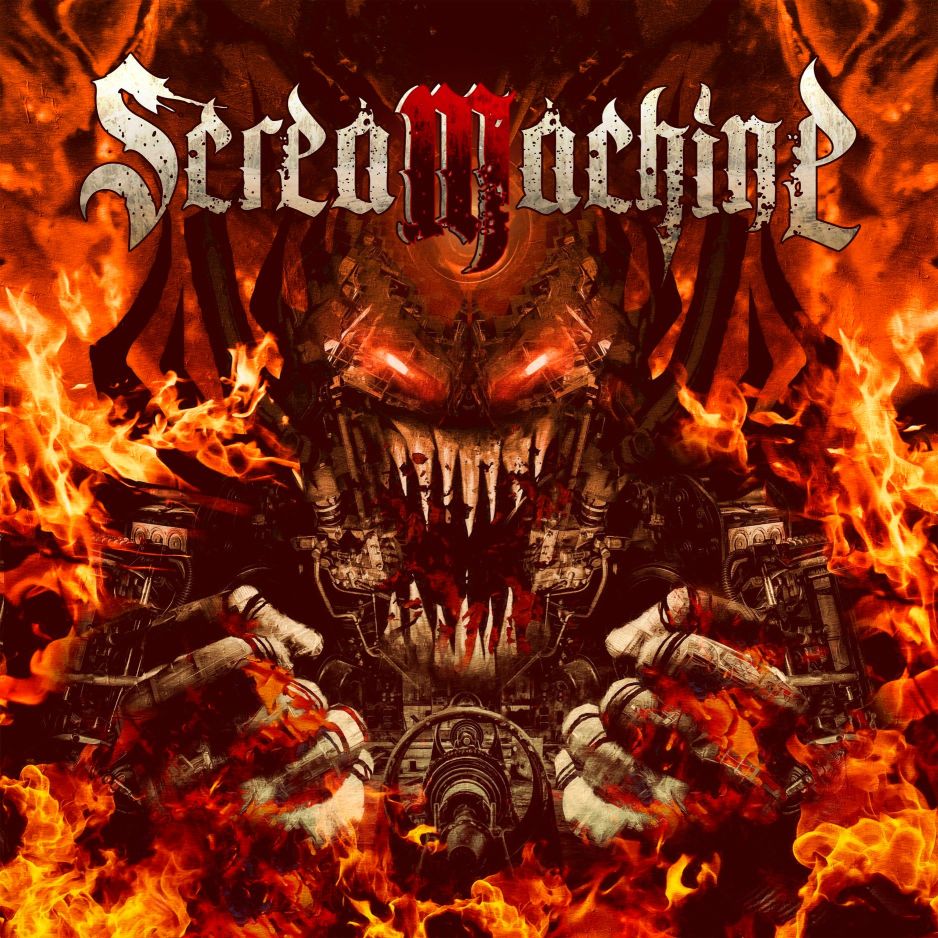 SCREAMACHINE–Screamachine
Frontiers Music srl
Hailing from Rome, Italy, ScreaMachine is inspired by titans like Judas Priest, Metallica, Iced Earth, Savatage, and Accept. Their aim is to deliver an aggressive and traditional heavy metal sound blended with a modern production and songwriting. The musicians in ScreaMachine are no strangers to the metal scene, since most of them are members of respected Italian acts like Stormlord, Kaledon and Lunarsea, all of whom have been active since the nineties. Born from an idea by bassist Francesco Bucci, these five metal heads have joined forces to deliver one of the heaviest metal debuts of the year. At least that is the statement that in the info that came with this release.
One thing is for sure, this is a true heavy metal release. No doubt possible in that department. Although I have to admit that the biggest influence must be the mighty Priest. The production of the album is very good. The songs are written in comfortable bed inspired by the heavy metal uncles mentioned earlier.
This album certainly has its moments. For example the twin guitar parts in ,,52hz", the opening of ,,The Metal Monster" or the rather surprising melodic chorus in ,,Mistress Of Disaster".
A song that I personally find difficult to place in the entire picture is the semi-ballad-ish ,,Wisdom Of The Ages". For me this is certainly not the strongest moment on the album. `ScreaMachine' sounds like a well produced addition to the world of traditional Heavy Metal. It is easy to listen to. Certainly not world-shocking, but solid with all kind of recognizable elements.