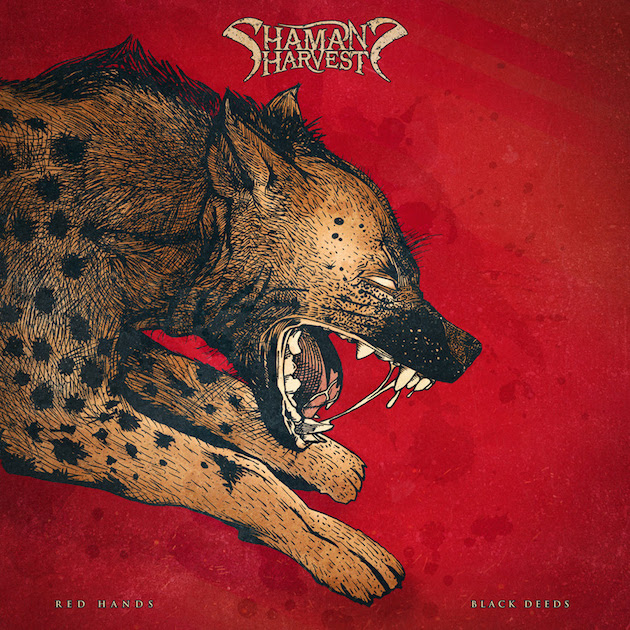 SHAMAN'S HARVEST-Red Hands Black Deeds
Mascot Label Group
When you get the chance to review a new album of a band that you have never heard of before (shame on me), it could always be a revelation or a total waste of time. When I got the brand new album from the American rock band Shaman's Harvest, I had no idea what path they will lead me to.
Well lucky for me (and the band), it is the revelation road. With their mix of classic, southern and modern rock, they basically reach every bone of your body and touch your soul in the same way. It is like meeting a person you've never met before and have this feeling of being friends for ages. Fans of the WWE know the band from Missouri since years for their theme songs for wrestlers Drew Mcintyre, Wade Barrett, Bray Wyatt and The Undertaker.
The band is releasing music since 1999 and their debut `Last Call For Goose Creek'. The brand new masterpiece `Red Hands Black Deeds' is already album number six and hopefully not the last. It is a pity the guys aren't that well known in the old world yet, but we're definitely here to change that. Forget all the big money making wanna be rock bands and reach out to the true artists on this planet. Shaman's Harvest, ladies and gentlemen, you have to check them out before doing anything else.