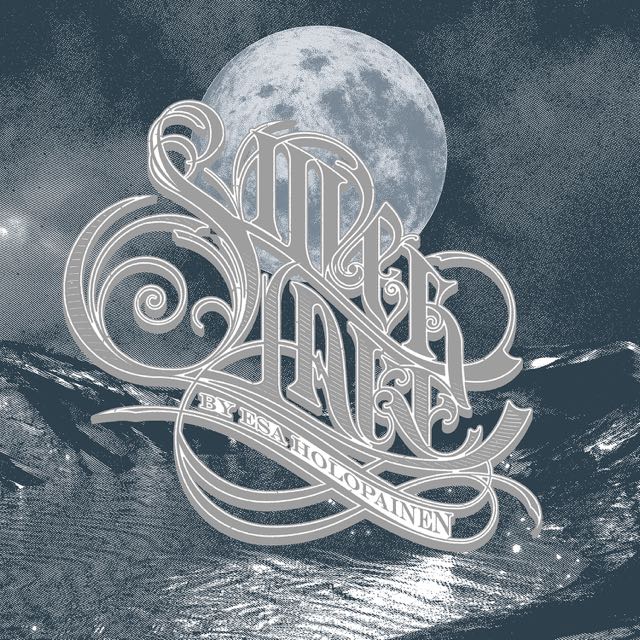 SILVER LAKE-Esa Holopainen
Nuclear Blast Records
For the first time in three decades Amorphis lead guitarist Esa Holopainen finally releases his very own first solo album `Silver Lake'. I guess the on-going tight schedule of the successful Amorphis has always preoccupied the musician to do so, but now because of the pandemic disaster and above all the important phone call made by music producer Nino Laurenne [who also produced the album], the timing couldn't be more accurate.

`Silver Lake' is not an instrumental album and in fact only the atmospheric opening title track has no vocals and is built around beautiful acoustic guitar melodies, enhanced by uplifting orchestral arrangements. For all the other eight songs Esa invited his favourite singers [and also being his long-time friends] to do the job, which are: Anneke van Giersbergen [ex-The Gathering, VUUR], Håkan Hemlin [Nordman], Björn "Speed" Strid [Soilwork, the Night Flight Orchestra], Einar Solberg [Leprous], Jonas Renske [Katatonia], Vesa-Matti Loiri and of course Amorphis singer Tomi Joutsen. Without a doubt we can say the Finnish musician invited a strong vocal cast, singers who have a recognizable sound and singing style and know how to add real magic to a song. The album sounds diverse, not only because of the variety of excellent voices, but also because Esa composed outside the box a bit by embracing pop, progressive rock, folk and orchestral (film score) influences as well. Of course his fingerprint as a guitar player and composer we know so well from his work with Amorphis, is very much present so there is melancholy and heaviness too, but having the door open for new musical elements and details made `Silver Lake' a fresh, more melodic and more cheerful sounding experience.

To me there are no weak moments and everybody involved did a fantastic job, but there are a few songs that became my favourites instantly. ,,Storm'', performed by Håkan Hemlin is a real anthem, filled with hooks, and the guy rocks this song like a pirate sailing at rough sea heading home. I am totally enchanted by the performance of Einar Solberg in ,,Ray Of Light'', his vocals are so unique and mesmerizing and it works so well with the melodies, the beat and drive of this song. ,,Alkusointu'' features a very powerful spoken word performance in Finnish by Vesa-Matti Loiri and although I don't understand a word of it, the deep sound of his voice is an adventure in itself.
I highly recommend `Silver Lake', especially if you are into bands like Amorphis, Katatonia, Anathema and Leprous.