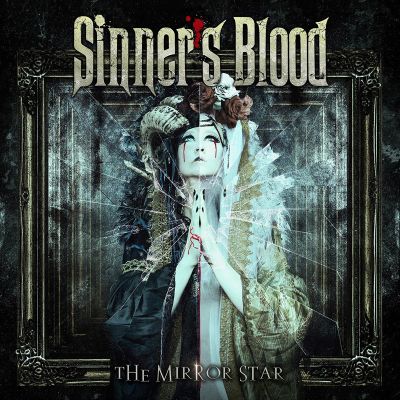 SINNER'S BLOOD-The Mirror Star
Frontiers Music srl
Sinner's Blood is a powerful new melodic "power"metal band from Chile, featuring James Robledo on lead vocals and producer and multi-instrumentalist Nasson, who crafted the songs and plays guitar on the album.
Opening track ,,The Mirror" right away shows the talent of lead vocalist James Robledo. He has a powerful voice in the line of singers like Jorn Lande, Russel Allen. A talented guy like this immediately lifts the songs and band to another level.The album is well arranged, well produced and should have no problem to find its way to the enthusiasts of powerful melodic metal. The talented band sounds very eager and I hope they will find their way to the potential fans in these crazy times, because it would be a pity if this album stayed unnoticed.
To me songs like ,,Remember Me" with a chorus that sticks to your brains, ,,Kill Or Die", ,,Never Again", ,,Who I Am" and the earlier mentioned ,,The Mirror" are the songs that stand out on the album.
I hope we can soon see this band performing their songs live in action, because they have absolutely have gotten my attention. Strike one.
#sinnersblood #chile #powermetal #hbls #headbangerslifestyle #awayoflife