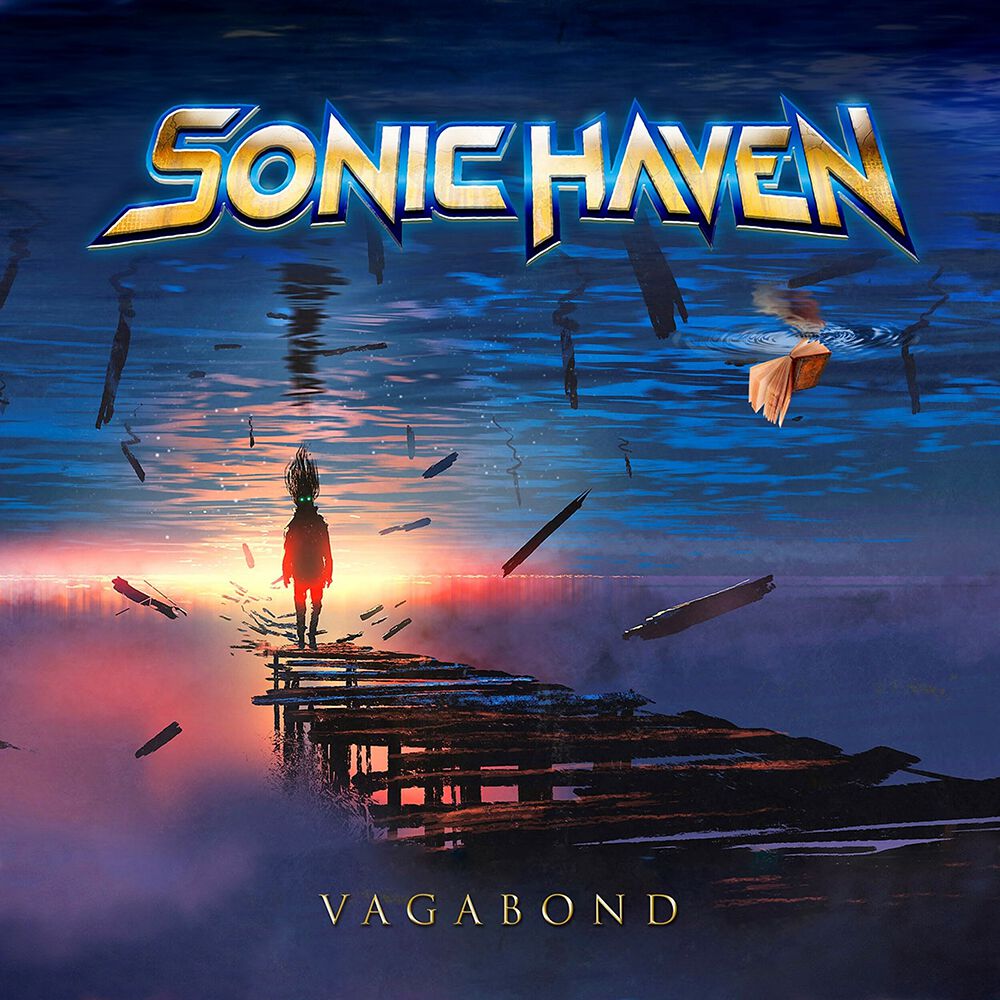 SONIC HAVEN-Vagabond
frontiers music srl
Sonic Haven, a new German heavy/power metal band, was founded by Herbie Langhans, who earned his singing credentials in bands like Avantasia, Voodoo Circle, Beyond The Bridge and Firewind. Vocalist Langhans added guitarist Andre Hilgers (Bonfire, Rage, and Silent Force), drummer Carsten Stepanowicz (Radiant) and bass player Dominik Stotzem (Beyond The Bridge) to "his" band and called it Sonic Haven.
'Vagabond' is a pure German melodic power metal album, containing eleven tracks, featuring familiar guitar hooks, riffs, and melodies galore. Furthermore, you are treated to massive shout-along choruses and high-speed metal melodies that seem to come straight from the eighties. So, nothing new under the sun here, actually! Of course, the musicians play at their level best and the production of Langhans and Sascha Paeth (Kamelot, Avantasia) is outstanding; nevertheless, the lack of originality is something that you cannot overhear…. Furthermore, I would like to mention the rather silly and macho lyrics of most of the tracks, which in my humble opinion are really out of order and out-dated!! The first five tracks of this album are the best as the second half of the album tends to sound too much of the same.
Highlights for me: ,,End Of The World" and ,,Back To Mad", but this album is onlya must for die-hard German power metal fans and lovers of Langhans's vocals.