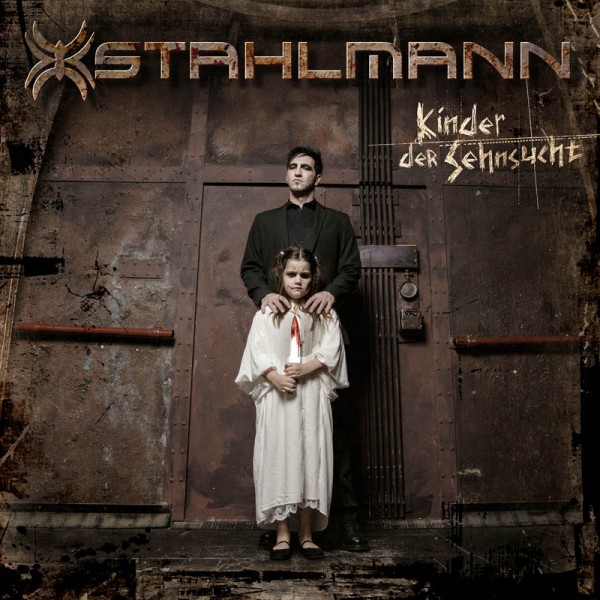 STAHLMANN-Kinder Der Sehnsucht
AFM Records
Stahlmann is one of the typical German metal bands that broke in the slipstream of the highly acclaimed Rammstein. Known for their impressive stage presence and memorable performances, the band also keeps evolving their music, without straying from the root of their typical sound.

,,Von Himmel Verloren" instantly sets the mood with its action packed loud wall of sound. Riffs are fierce and powerful and powered up by the chilling electro elements pasting the wall of sound solid. The drums and bass are marching with heavy beats while Mart Soer spits the German lyrics with his growling deep voice. The lyrical motion is modern and social critical at times, without lacking power and melodic overhaul. ,,Wahrheit Oder Pflicht" nests in your head instantly, though the children's voice immediately brings Rammstein's ,,Engel" to mind. It is a comparison often drawn, and it is logical. Stahlmann hits the same nerve and drills the same beats and overall sound. ,`Kinder Der Sehnsucht' however is not just simply a copy of the genre defining fellow countrymen, it just packs too much thrive to get stuck in that moment. Electronic and new wave-like industrial tracks are fired up by the effective and stoic loud riffs [,,Mein Leben'', the dance beat infected ,,Schliess Deine Augen"] mandatory for the genre. Overall there's an ominous and bewitching underscore added to Stahlmann's music. ,,Sinnlich" can easily be featured on any of Rammstein's releases, as does a vast majority of the tracks on this new release. ,,Die Besten" and the haunting ,,Regen" are impressive tracks, as is the title track. It all packs power and is gritty. When the pace goes down Soer and his men deliver spine chilling emotional tracks that are melancholic and beautiful lingering. ,,Wenn Du Gehst" is astonishing and has great hit potential, as where ,,Horst Du Wie Mein Herz Slagt" has a dark and narrative appeal luring you into the shadows.

Stahlmann is one of the bands that should please fans of the genre and will easily blow the roof of any venue. `Kinder Der Sehnsucht' has the needed ingredients and sticky melodies and instrumentation to get an audience ecstatic. It's not renewing or breaking from the genre, but it is entertaining and delivered with impressive power.


#stahlmann #headbangerslifestyle #hbls