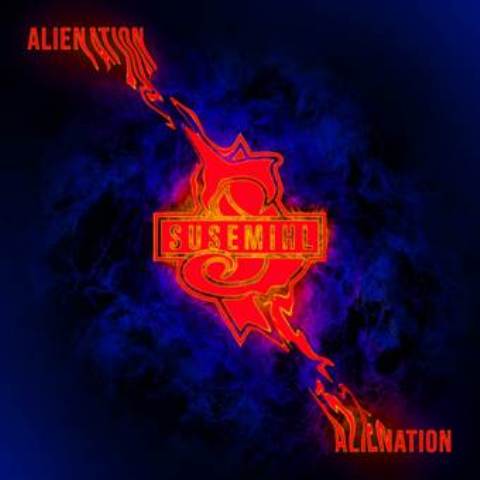 SUSEMIHL-Alienation
SM Noise
Composer/producer/singer/guitarist Andy Susemihl is surely not a stranger on the pages of this web magazine. He has worked recently with David Reece on the 'Cacophony Of Souls' album and about six months ago Andy released his seven track EP 'Burning Man'. As there were no gigs possible due to the world pandemic Andy more or less continued recording new material resulting in his 8th studio release 'Alienation' where again he got some help from the drummers Andy Labelle and Francesco Jovino plus former Accept bass player Peter Baltes.
'Alienation' continues where 'Burning Man' left off. There are twelve rockers and ballads present and when you hear these songs you just can't deny that Andy Susemihl is a musician who likes his variety. He can go hard (,,The Game'', based on a crunchy riff), he can go soft (the beautiful orchestral/acoustic based ballad ,,Billion Dollar Light Show''), he can go a bit middle of the road as well, as long as variety and the quality of the song is guaranteed and that is certainly the case on 'Alienation'. Opener ,,Another Day Another Turn'' is quick of the mark with its upbeat character followed by a more laid back tune in the form of ,,Aliens''.
As a singer Andy Susemihl has definitely grown over the years. He might not be a singer by trade but he surely stands his man on the vocal front. For a melodic rocker that likes his or hers variety, good and entertaining songs and a very strong execution 'Alienation' is certainly a record that is worth hearing and having. Job very well done Sir!